What is AdChoices Browser Hijacker ?
AdChoices Browser hijacker is a add-on or hidden software (Virus) on your Computer that can be installed on your computer with the help of any malware, spyware, freeware or redirect virus. Adchoices Browser hijacker will make changes on your browser settings and cause browser redirects, ads popups, steal your information and it can also install more viruses PUP's and malwares on your computer. In this Article I'm going to provide you a complete tutorial about How to Delete Adchoices on Windows 7, Remove adchoices on windows 10as well as from your browsers. In my adchoices removal process you can learn how to delete adchoices from computer as well as any other virus.
How to How to Delete Adchoices ? [Remove Adchoices]
You can follow below step by step process to stop adchoices ads from being displayed on your computer. as well to remove and delete adchoices from your computer.
1. Create a Restore point.
Before starting to make changes on your computer or Scanning with any tool, make sure to create a system restore point. System restore point will help you to restore your computer later if you or any of your tool delete any system file during the process. Below article Will help you to create a system restore point.

2. Remove Unwanted Programs.
After Creating restore point, Now comes the first step to remove any unwanted program. If you want to Get ride of adchoices and remove adchoices, you need to remove unwanted programs in the first step of adchoices virus removal process. Unwanted programs are generally installed by some freewares, or maybe you were tricked to install them by any fake popup or redirect virus. Follow below steps about How to Delete Adchoices by removing unwanted program from your computer.
Click on Windows Button on your computer and search for program and features inside the search box and open Program and features.

Search for program and features

Now a new Window will appear on your screen containing all the programs installed on your computer.
Look all of your installed programs closely and spot any program which you feel is not installed by you. Highlight the unwanted program and click Uninstall/Change

(You can also search on google about these programs to know more about them, It will help you to know and remove unwanted programs more effectively)

.

uninstall unwanted programs
3. Scan System with Malwarebytes.
After uninstalling Unwanted programs, still there will be some Unwanted programs, viruses, and Malware's hiding your computer. You need to scan your Computer with malwarebytes to remove these leftover programs. Click Below link to read how to scan your system with malwarebytes.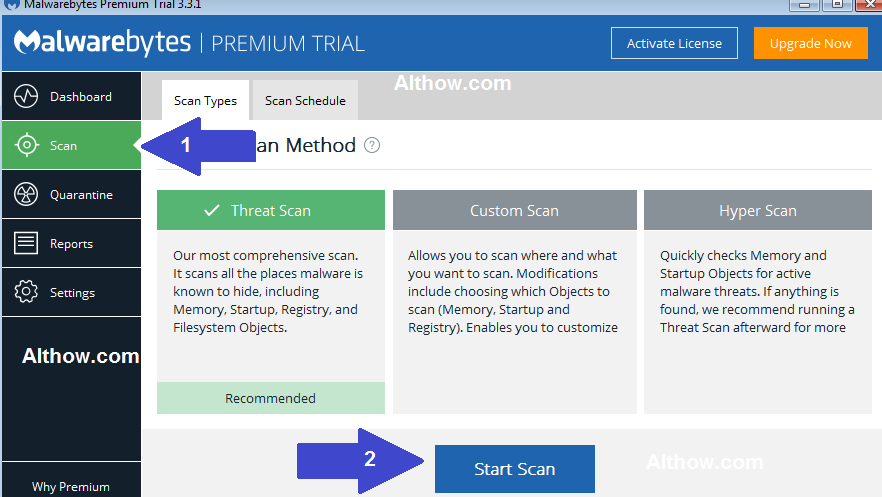 4. Scan System with AdwCleaner.
After removing Malware's, viruses and Unwanted programs you have removed almost 40% of viruses from your computer, But it's not enough to remove adchoices malware (hijacker). Now comes the turn of Ad-wares in the process to remove adchoices, they are something different from unwanted programs and Malware's, because they are difficult to spot. you Can use AdwCleaner to remove them, just open below link to know how to use AdwCleaner to remove Adwares.