Technology continues to advance. Most importantly, it keeps influencing how we do things. Now, you can travel around the world in style, thanks to travel Apps that will turn your trip into a breeze. Whether you would like to identify top vacation destinations or zoom into specific provisions such as social amenities, mobile Apps now make it possible to travel the world effortlessly.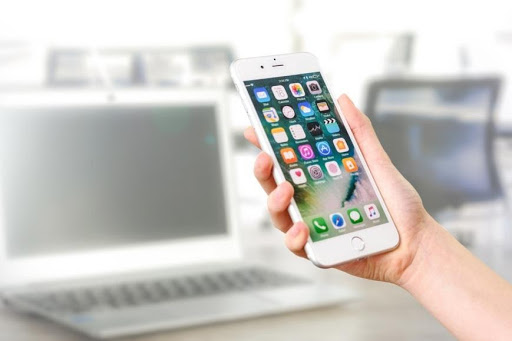 For some globe trotters, an application that lets the sample top golfing destination is all they need to embark on a holiday to places like Pinhal Golf Course. In this post, we present to you our top picks for the best apps for travellers. Take a look.
Our first pick is a golfing app, mScorecard. It is especially necessary if you always embark on golfing holidays. The catch with this app is that whether you choose to go holidaying in Portugal or Spain, it turns your time in golf courses in these parts of the world worthwhile. MScorecard will help you become a better golfer or even a professional in no time.
Use this App to track your score on the golf course in part of the world. It is easy to use provided you pay for a small subscription fee for data. Based on our evaluation of several other apps, mScorecard is probably the best we would recommend to anyone looking to improve their golf swings.
Airbnb, a popular website where travellers scout for hotels and innings, now have a mobile Application. You would want to imagine how easy it has become to look for great offers and we can't agree more. Now, your search for the best places to spend the night, dine and wine has gone a notch higher.
Airbnb app makes it possible to search for classes, reserve seats in restaurants and lookup for tour guides. If you asked why we chose it as one of the best travel apps, we would say travelling around the world doesn't get easier than using the Airbnb App.
Google Maps may have not been our first pick in this post but it remains the best travel App for millions of globe trotters. Google Maps make it possible to search for places, calculate distances and plan trips while considering budgeting. We love the fact that with Google Maps, travellers can save their searches offline to which they can later refer if they run out of mobile data. You can also use your Google Maps to check out hotel reviews, compare listings and place bookings.
Every seasoned traveller must have read or heard about Trip Advisor, let alone visiting the site.  The catch with the Trip Advisor App is that when using it, you don't have to worry about strange places. All you need to do is use it to check background information about cities and hotels before booking the next available flight.
Thus, the app makes it possible for travellers to learn about places they are planning to visit beforehand. As soon as you land in your holiday destination, you know what to expect.
Sometimes trips don't go as planned. With Roomer Travel App installed on your phone, that should be the least of your worries. Just download the App, log in and sell your reservations to other travellers. While you will get a few bucks less than the original reservation cost, it is better than losing everything. Those who are looking for discounted hotel rooms can also use Roomer Travel to get hotel bookings at cheaper prices.
Final Thoughts
Travel Apps are arguably a traveller's handiest tools. They make it easy to search for locations, check out hotel reviews and place bookings. With an App like Trip Advisor or Google Map, you also learn about new places even before embarking on a trip.