Spotify, which started its journey in 2007, has slowly but surely climbed its way up in terms of consumer accessibility and preference. In its bid to become an excellent service to provide streaming of all genres and categories of music and other podcasts and to give artists a greater understanding of their audience (mainly Generation Z), Spotify came out with the Premium for Students, a special Spotify student discount option in 2014.
Student verification happens through the SheerID portal, post which you, the student, can avail of 50% off on a Premium subscription for a whole year. The offer is renewable every 12 months (up to 3 times), as long as you are eligible for it.
Sometimes, however, Spotify may ask you for additional information and documents such as your college email address or a copy of your student ID card, class schedule, a letter from a college official, transcript, or tuition receipt, during the verification process.
How To Renew Student Spotify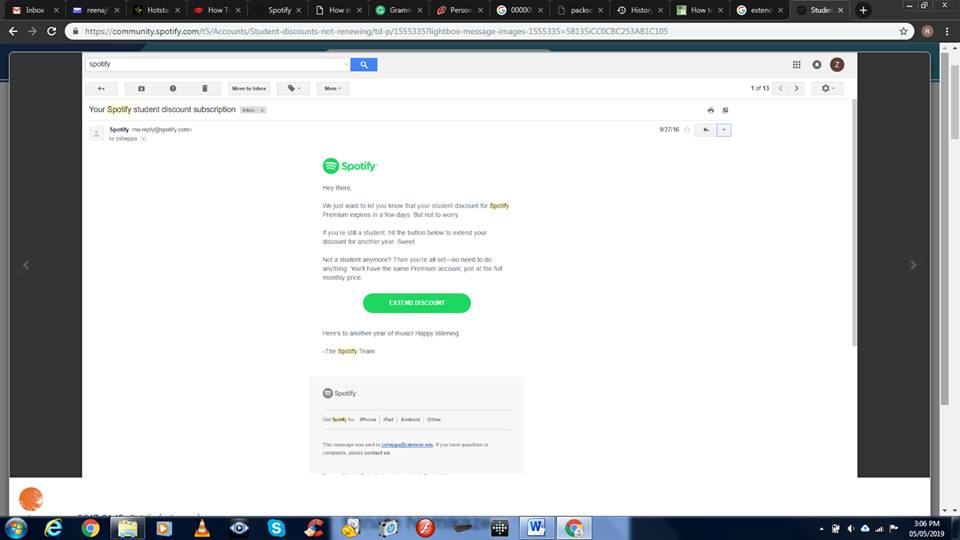 The student discount is active for 12 months from the moment it is applied to an account. After that, the account will revert to the standard Premium rate.
Through Email
Spotify usually sends an email reminder automatically when the discount is about to expire. That doesn't mean it's the end if you're still a student, you can still reapply for an additional 12 months.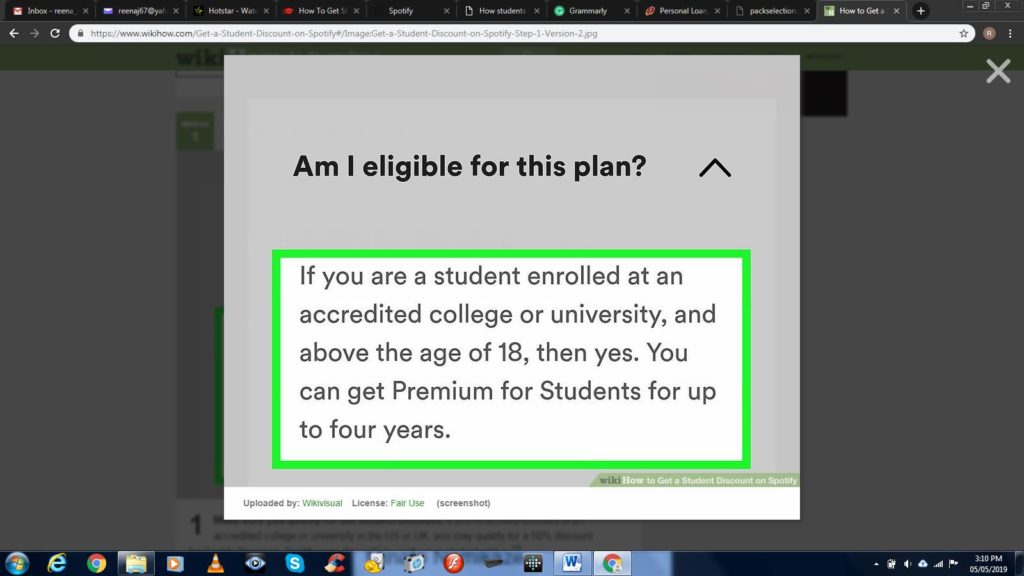 To renew the Premium for Student package, follow these steps:
Click on the link provided in the Spotify email that says, "Extend Discount" and it will automatically prompt you to go Premium. This may seem confusing since it may seem like you are paying for a new subscription. Not to worry though; just make sure you are signed into your account after clicking on the "Extend Discount" link. Log in through Facebook or through your personal email id and password.
Your student details will be verified next. Your institute must be listed as one of the schools/colleges that can avail of this Spotify discount. Simply follow the instructions to verify that information. It is imperative that you prove your ongoing studenthood to be able to re-subscribe.
Verification of the payment method is next. Click on your preferred method. The price for Premium is USD$4.99 or Rs.59 per month. You may choose to subscribe or use prepaid payment options.
After your payment is processed, a confirmation will be made that your student subscription has been renewed and that they will start the billing from the next billing period.
After processing the payment, your membership status will be updated to the student-discounted version of Premium.
On The Website/App Itself
Otherwise, directly go on to the website and click on http://spotify.com/student to sign up for the student discount again.
Again prompts for verification of institution, and student details, and for payment will be sent to you, post which confirmation of renewal will be notified in your specific account.
Fixes For Common Spotify Student Account Errors
If in case your registration cannot be confirmed, a box will pop up that says ″Unfortunately, we couldn't confirm that you're a student. Please check your details and try again.″ Click the back button and try again.
If your student status is still not verifiable, it is possible that
the discount has already been claimed using a different Spotify account,
the account renewability has exceeded the 4-year discount limit,
or your institution is not eligible.
Remember that you continue to get access to Premium for Students, for up to 12 months from the date you subscribed or last re-verified, while it's available. If you're no longer a student at the end of that period, you'll no longer be eligible for Premium for Students. Your subscription will then switch to regular Spotify Premium at ₹119.00/month.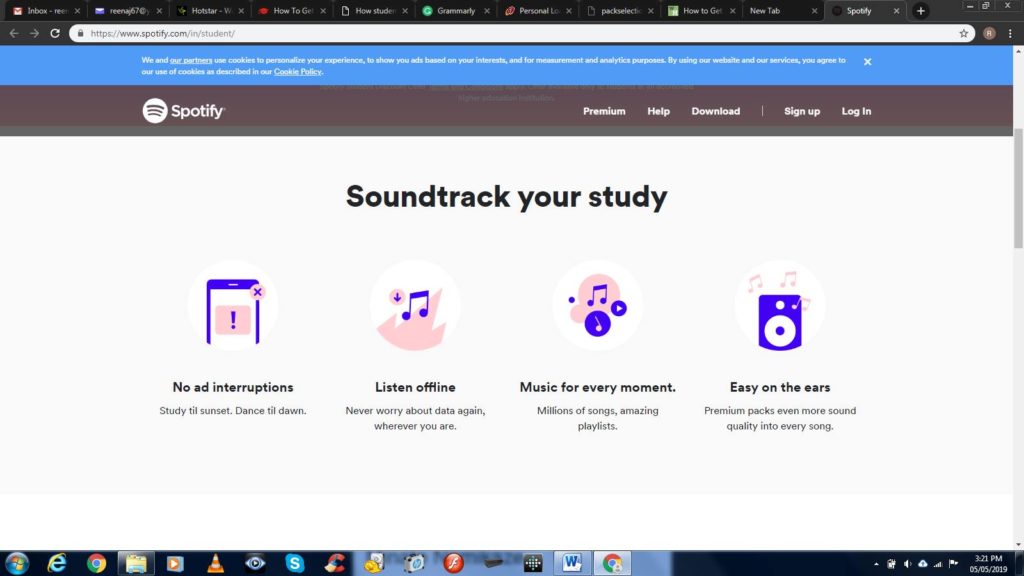 In case the foregoing steps do not work out, or in case of any confusion or issues, your best bet is to contact support: https://www.spotify.com/about-us/contact/contact-spotify-support/.
If an automated reply email is sent, with a note to check the help section or the community, preferably replying back to it is a good idea, even if it's from a no-reply address. Support usually replies within 24-48 hours.
In this way, you can enjoy ad-free music while you relax, study or simply enjoy your student life! Because after all when the music hits you, you don't feel any pain!
Read more: How Do You Increase Views On YouTube Organic?