Hi Friends, I'm back again with another Detailed case study to reveal the most of the secrets blogging method that is popular these days. I want to tell you how we made $1100 from event based niche blogging. So let us start step by step. We (me & my team) were looking up for the upcoming good events to make out some money out of it. We looked up some events blog and studied them and finally thought to go up with 2 events. So yeah! we choose those niche's very carefully. I can't reveal the domain or blogs which we made for event blog due to some issues. But I will try my best to cover all the points what we did in this post, so read the article till end. I will explain how i choose the domain name, later which hosting platform I used and why. Some important factors about on-page SEO and Off-page SEO which is very important for rankings, and in the ending I will be explaining about real time visitors and earnings.
Related :- How to get google site links for your blog
Selection of Proper Domain:
First of all, I would like to say that selecting a good event is must (selecting bad events is waste of time for you and others, I clearly mean to say don't select the events like Bollywood or Valentine's day event because it's waste of time for you and others also simply select events like 'Results' etc). So finally we thought to buy an EMD. As this was my second event I was aware of some pretty thing.
So Finally we selected an EMD (exact match domain) and moved on. Do remember to select a good domain, the domain we wanted to buy is a .IN domain because the event was targetted in India only but the domain was unavailable so for one event we bought .IN domain and for another one we bought .CO.IN domain. The .co.in Domain also performed well. Do choose proper domain names, by the way we purchased domains from GoDaddy for less price. Also Check: How To Write A Good Quality Article For Blogs
The Blogging Platform – WordPress or Blogger?
As recently we have used Blogger as our blogging platform this time also we used Blogger as our blogging platform, the core reason to use blogger is that it no tension of real time visitors. So we moved up with blogger platform. And optimized the blog in a good manner. The speed of site was also okay.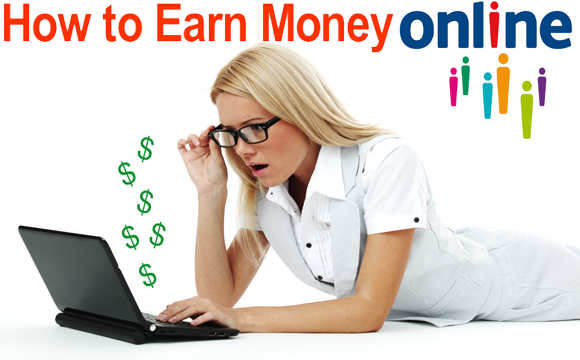 We have optimized our blog well. We have used simple 'ATB Blogger' Template. You can also use and download another template by searching "eleven40 fully SEO optimized template" on Google. We also made a pretty Logo for the blog which may attract the visitors. And the important point is we made the 'Contact us', 'Privacy Policy', 'About Us' and 'Sitemap' pages with proper information in that pages. When it comes to the optimization of the blog we have used the one of the best and proper Search Description and by the way we also choose the name of the blog which has high number of search terms. We also enabled Meta Description option for the blog, if you don't understand this point, drop a comment.
Event Blog Case Study:
Now let's discuss about the detailed case study of achieving a milestone of $1100 for the first time, continue reading on to know how we achieved this milestone of $1100 USD.
On-Page SEO:
Yup, In-Page SEO is a kind of factor which is very important in rankings. Even I personally think In-Page SEO has first preference over 'Off page SEO', so while writing the posts we have done proper 'on Page SEO', what we did is here.
Neat, Clean and Proper Title of the Post.
We also used lot of original content which helps in ranking (I personally suggest you not to copy any body's work because if you copy you won't learn how to write and they will file a DMCA complaint and your article will be removed)
Proper Usage of Tags (This also helped to get more page views)
Proper Meta Description (This is very important)
Proper Permalink which contains all the words which are good for search engines.
We didn't wrote short articles, we opted out for long articles (I mean to say more than 500 or 600 words)
We used our own images, this is the factor which helps avoiding DMCA complaints and de-indexing problems.
Tried to increase bounce rate also by interlinking articles. (We wrote so many articles)
Proper Usage of h1, h2, h3 tags, bold, proper paragraphs and we also tried to avoid grammatical mistakes in english etc in the post.
We updated posts frequently and did lof of other things to improve rankings.
Off-Page SEO:
Here it comes the important part of event blog. It is hard to rank without external off page SEO, it is very important to have good Off-Page SEO in order to get good rankings. What we did to improve the Off page SEO is below:
Got links from different sources
Any how I personally suggest you not to anything which violates the TOS of Google Webmasters
We also used "google web masters" and "bing web masters" for optimisation.
Integrated 'Google Analytics' to track performance.
Frequently updated posts for better rankings.
We also used some strategies which we can't reveal here.
Real Time Visitors and Page Views We Got:
It was the first time I saw 7400+ real-time ever on our blogs. After the event started, on the day of event we have got a whopping 7400+ real visitors which was very much amazing for us. Here is the snapshot of the image from Google analytics. I have also posted the video of this Analytics (live) on my Facebook profile.

Finally, we managed to get around 700k visitors by both blogs. And after the events was done, on the further days of event we got few more page views, all around we got 800k+ page views which was very awesome thing for us.
Ad Networks and Earnings:
As-usual we used 'Google Adsense' as our main ad network. We used this network along with Infolinks but later we removed or reduced infolinks ads because we thought it is decreasing Adsense CTR. Finally, we made $1100 (approximately) with these two event based niche blogs I(I will update this post later with the screenshots of Adsense account with the earning) We also tried to get sponsored posts but it's very tough kind of job to find sponsored posts that too for event blog. So Finally we used Adsense as primary earning network. These are the below things which we could have improved.
Don't Miss:- Complete Questions & Answers Guide On Google Adsense For Publishers
Things Which Could Have Been Improved
Maintaining constant 1st position in Search engine (our blog was fluctuating between 1-3, but I think it's hardly possible to maintain 1st position)
We could have used Other Ad Networks to maximise the revenue.
We could have used WordPress platform for better results.
We could have improved Adsense CTR.
We started very late (I think), we could have started earlier for better results.
Made some silly mistakes which could have been avoided.
Optimizing was also an issue which we could have been avoided.
There were some more things which could have been improved.
Final Words and Conclusion:
Finally, I would like to conclude that to get good results in event blogging you must select a blog which is really good, and apart from that you should never follow black hat methods to earn money quickly because this will not be helpful to you and your readers (think for a while, if you would have been a reader of the blog, would you liked it? and the money earned from black hats is not good. So work hard, not only in this field but in what ever field you are, earn a good money and always be good with others because what matter is your attitude. Keep checking our blog for latest updates.