how to increase reliance jio 4g speed 2019… Reliance JIO is one of the fastest growing telecom company. Jio covers almost all the Indian market by providing unlimited free data and voice calling services for their users as an introductory offer. This is a first time in the telecom history where a telecom operator company provide this free unlimited benefits to their customers. More than millions of peoples across India purchased JIO sim and enjoy the benefits of free and fastest 4G data with VOLTE voice calls.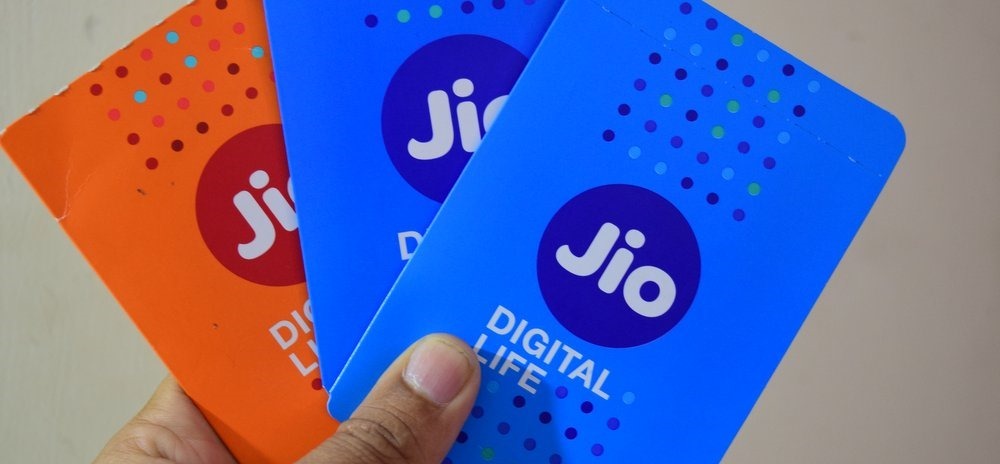 As the JIO network is new in the telecom sector that's why JIO company working at its utmost level to set up the maximum Mobile towers so that the customer will be able to enjoy un-breakable 4G services. JIO services are well and good but some people might face some network or data related problems, it may be due to poor network coverage or may be due to wrong setting this set in their smartphones. So, in this article, we will teach you how you can configure your smartphone to enjoy JIO 4G data services without any buffering or wasting time in loading.
how to increase reliance jio 4g speed 2019
In this article, I'm going to share with you various method through which you can know the answer to your question how to increase reliance jio 4g speed 2019. But before going further you have to check what speed you're currently getting because after that you can easily see the difference how useful this trick is.
Before increasing the net speed of the JIO, you have to check your current internet speed. With the help of this, you can also Check Jio 4G Speed In Your Area.
With the help of these two methods, you're able to know your current JIO internet speed and through this, you can also check your JIO wifi speed. 
 How to set APN to increase Jio Speed
There are various tutorials available on the internet in maximum but it difficult to know which one is the best fit for your readers. So, before sharing any other trick, I would like to share a common and most working trick for increasing your JIO 4G internet speed.
Below am discussing with you how to set APN to increase Jio speed? 
Go to the SETTINGS of your smartphone, There you see the option of MOBILE NETWORKS and click on that.
on that option, click on SET NEW APN.  (In starting you may see another option but the final process is to set new APN in your smartphone where APN stands for Access Point Name)
Below I'm sharing with you APN settings to increase JIO speed and same you have to change in your smartphone.
| | |
| --- | --- |
| Name | techblot |
| APN | Jionet |
| APN Type | Default |
| Proxy | No Changes |
| Port | No Changes |
| Username | No Changes |
| Password | No Changes |
| Server | Www.Google.Com |
| MMSC | No Changes |
| MMS Proxy | No Changes |
| MMS Port | No Changes |
| MCC | 405 |
| MNC | 857 Or 863 Or 874 |
| Authentication Type | No Changes |
| APN Protocol | IPv4/IPv6 |
Save all these settings and activate this profile. With these APN settings, you may find any changes in your JIO Internet speed. 
NOTE: Surf the internet after restarting your mobile phone because sometimes the internet will work perfectly after rebooting the device.
How I can increase my Jio Speed by changing a band
Before going further let me tell you what is a 4G band? So, that you can get a rough idea, in case you're not aware of these. In simple language, The Connection Of The Network Frequency That The Service Provider Offers Is Known As Band.
Airtel uses 2300 MHz TD-LTE band to offer the service. Aircel is the second one who will be providing the LTE service in the same 2300MHz TD-LTE band. Reliance Jio Infocom Ltd is going to start the 4G LTE services in both TD-LTE(2300MHz) and FD-LTE(1800MHz) frequency bands.
In this tutorial, you're going to modify your band settings to increase JIO net speed. If a question like this how to increase jio speed by changing band? wandering in your mind, then below you will going to get an answer.
Open phone dialer and dial *#*#4636#*#*
 There you will see lots of options, and from the given option select the PHONE INFORMATION
Click on SET PREFERRED NETWORK TYPE
Final steps, Select LTE only.
All done! You increased jio speed by changing a band.
Increase JIO internet speed by using suspend & resume feature
This is a latest 100% working trick. Yes, that is true you can increase JIO internet speed by using the feature of SUSPEND AND RESUME. This trick is very less known and proven helpful. This function allows you to anytime suspend your services and resume the existing JIO services.
It is also useful in that situation when by mistake you have lost your sim card or your handset and want to stop any unauthorized access to your services. Let me tell you in brief two terms;
Suspend and resume: In case you lost your sim card, you can suspend it and resume the existing JIO services when you find it.
Slow speed: If suffering from the problem of slow speed, Then this trick will going to definitely work for you. Maybe, it will not work all the time but whenever I checked it works for me. Some also find a positive result with airtel operator also.
Steps for using SUSPEND AND RESUME feature:
Open my jio app
SIGN IN into your account.
In a top right corner, click on settings
Select the option SUSPEND AND RESUME
Select SIM LOST OR SIM DAMAGED 
Finally, select your option
Resume the services whenever you want. This will also work for you.
Last hack and don't take too much time or any major changes. When you're dealing with JIO slow internet speed and want to increase your jio 4G internet speed. Then, Put your phone on Flight mode for a few seconds and afterward let it back to normal mode. you will get a better speed. In case you want to know in detail, then comment and if I get a positive response then I'll write definitely post on it.
Sharing this article with needy one, who is getting an issue in their

JIO internet speed

? After all, Sharing is caring! Pardon if any omissions!