Google Adsense has gained a lot of popularity and many people rely on it for earning good. Yes, you can link it to your YouTube channel, website as well as any application. This way, you will get monetary benefits & life would become smooth. However, Adsense approval is not as easy as you think; not many know how to do it, which is why they fall prey to lots of issues. But with expert guidance, it is easy to create adsense account even without website. Here, you shall get all the necessary information for doing so.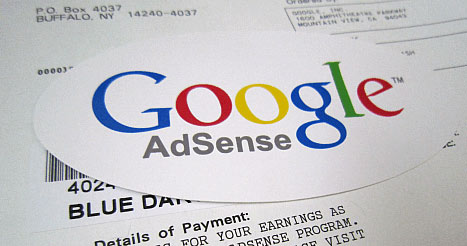 How to Create adsense account without website
I'm going to tell you 6 ways about how to create google adsense account without website below.
Blogger
youtube
Hubpages
Flixya
Docstoc
Use Blogger.com
Blogger is one of the best source to get adsense account approved without having any website, It's a free blogging platform provided by google itself. Blogger provide's a large amount of space to upload your data, text, videos and images on it.
First of all you need a Gmail account, If you don't have a Gmail account create it, and Sign-up to blogger.com.
After signing up create a blog e.g. yoururl.blogspot.com. and write some articles.
Now wait for 6 months and you will get a notification on your blogger account by google itself to apply for adsense and your google adsense account account will get approved instantly.
Approve with Youtube
youtube is another best option to get a adsense account,  you can create a google adsense account for youtube without website within 1 hour. To create adsense account with youtube you can follow below steps.
Login to youtube.com with your gmail account and visit this link : http://youtube.com/account_monetization
Click on Enable My Account, and you will see a new page or window in which you have to except term & conditions, and click I accept button.

Now in the next page click Monetize  button and check your Gmail inbox.

Now upload a new and unique video to your youtube channel with proper description and tags.
After uploading your video, visit Account Monitization again and click on How Will I be Paid, and then associate and Adsense Account.
On the next page, put your youtube channel url in the field I Will show ads on , and fill your required information in the next page and click Submit.

After compleating all these steps, wait for 1 or 2 hours and your adsense will get approved.
Hubpages
hubpages is a adsense revenue sharing website, with million's of people working with it. You can write for them on any particular topic and thay will pay you. Once you will publish a high quality article with them you can signup for Google adsense account by their revenue sharing system.
Flixya
Flixya is a website Powered by Google Adsense where videos, photos and blogs are being shared. Sign up for flixya.com , fill up your full info and upload atleast 15 pictures. After doing this you may create a blog and apply for a google adsense account. Just because flixya is powered by google adsense, there are more chances to get your account approved.
Docstoc
Docstoc is again a more simple and easy way to sign up for adsense without  website. Just signup to Docstoc.com and upload some documents e.g. txt, docx, ppt or doc, files with useful information and apply for adsense
Note :- documents uploaded by you should not contain any copyright. If It does, then you will not be able to get approved for adsense account.
how to connect website to adsense ?
If you want to connect your website to adsense follow below steps.
Sign in to Adsense and click Account settings.
Scroll down and add URL of your website link on Sites authorized to show ads.
Goto My ads and create new adunit, and copy paste the code to your website.
 Tat's it, Thanks to read my article about How to Create adsense account without website. if you have some suggestion for my article or any query, you can feel free to comment below 🙂