Here you'll learn "How to create account or sign up in UC news step by step". UC news gives you an Opportunity to earn thousands of dollar from home and you will just need to do a Uc news login. I recommend you to read my last article  WHAT IS UC NEWS AND WHAT ARE THE BENEFITS OF USING UC NEWS. It is very easy to register or create an account in UC news. If you have a website then you can use it to make account in UC news and if you do not have a website then you can register in it through email-id.
Friends! if you are thinking what are the benefits we will get from using UC news then there are huge number of benefits we get from using UC news. Even we can also earn our monthly earning in huge amount. There is no charge for registering on UC news. You can earn money from UC news without doing any investment. You can easily create an account on UC news whether you have a site or not. So, let's know How to create account or sign up in UC news step by step
How to create account or sign up in UC news step by step
There are 2 methods to create an account on UC news. If you have a blog or a website, so you can use it to create an account on it and the other way is that if you don't have a blog then you can create an account with your email id on that news. It can take up to 25-30 days for approval and if you created an account from Email-id then it may take more than 40 days to get 100% Approved.
Let's know how to create an account on UC news login –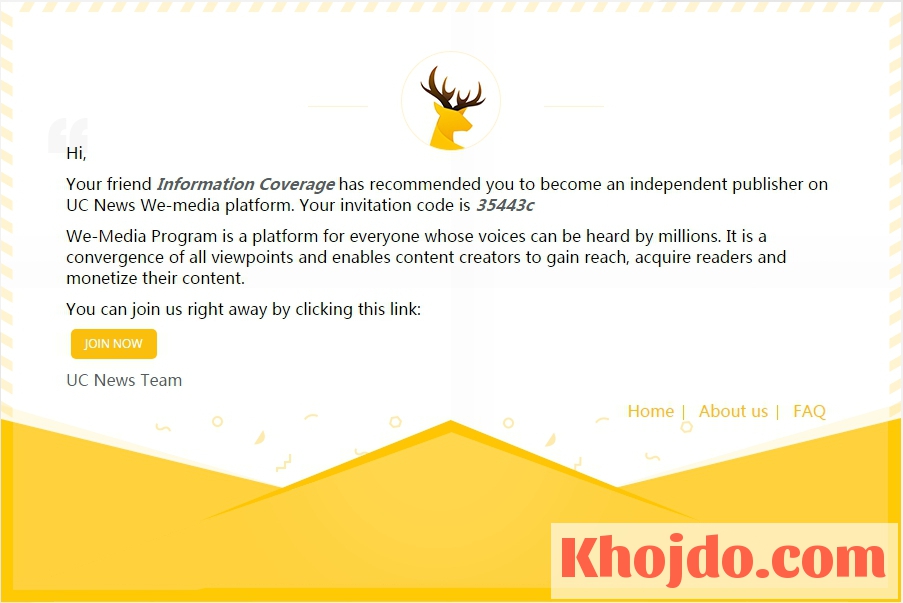 After visiting that link, Click on Join now button to join the UC news program.
in the next page, you have to fill the details of your account.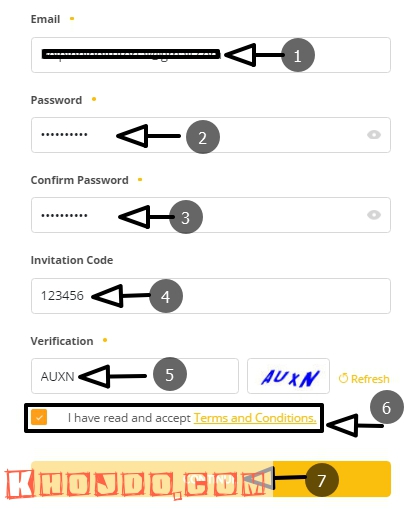 Enter your email address here.
Enter your password that you like
Put the password here again
Your invitation code is 3544c which is filled automatically.
Enter Verification Code
Accept All Terms and Conditions
Click on Continue button
When you click on the continue button then you'll receive confirmation id on gmail inbox. You can also verify your account by clicking on Check email button on that UC news page.
Once you click on the Confirmation link, a form will open there you need to fill full details such as your name and PAN card etc.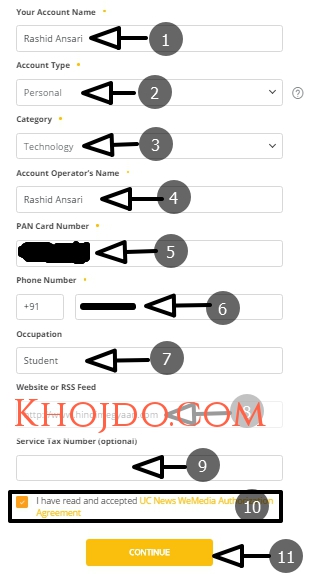 You enter your real name here, which you want to use in your account.
Choose a personal of account type.
Choose that type of information you are about to share through UC news
Please enter your name which you want to show on it.
Here you add your PAN Card number
Enter your phone number here
Insert your occupation in this column like what you do?
Here, put the URL of your blog or website ( if you do not have a blog or a website, then leave it empty)
Enter here service tax card number if you don't have then leave it empty
accept all the Terms and Conditions
Now you can click on the continue button.
After doing so, your account will be ready at all. It may take few days for approval because after creating an account on UC news, it takes about 30 to 40 days to get completely approved, After that you will be able to do a Uc news login.
Friends! UC news is a very good way to earn online income and to promote any of your business online, so you must need yo use it.