A lot of people know that UC mobile browser doesn't show Google Adsense ads and other media advertisment. UC browser do not allow google AdSense and other advertisments because uc browser comes with ad blocker function. To show ads of various media or google adsense, then you have to go through the settings in the UC browser then disable the adblocker and turn on the ads visibility.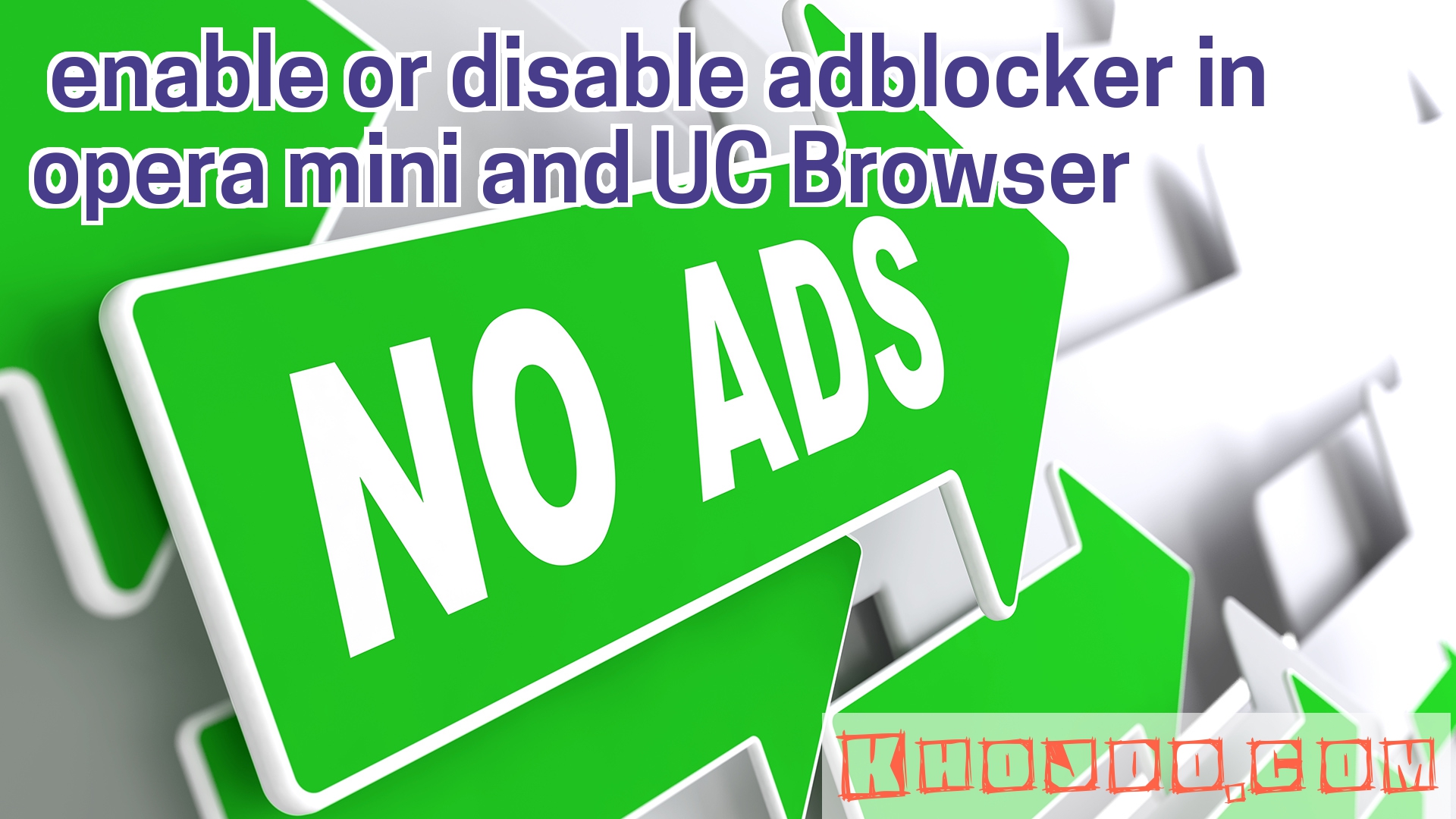 Apart from UC browser, Opera Mini browser also did not show any advertisement. Actually these mobile browser uses AdBlocker. With the help of adblocker, mobile browsers doesn't allow any website to show ads. If i talk about what benefit Adblocker gives? Actually main reason behind adblocker is that it gives  fast performance and better suffering of internet in various speed. I mean UC browser provides fast loading speed browser to their users and to make it more popular adblocker is used in it.
How to enable or disable adblocker visiblity in opera mini and UC mobile Browser
Now, you can easily adjust AdBlocker in the main menu of the UC Browser. i mean you can easily find adblocker disable / enable option in the opera mini browser or Uc mobile browser.
By keeping the Adblocker always enabled, you can do fast browsing on any website in that browser. But if you want to see any website ads then you need to disable ablocker, You can also follow below steps to disable or enable adblocker.
Firstly, Launch UC Browser or opera mini browser.
Tap on menu button and on your phone to diplay uc browser menu.
Now click on choose Tools and click on Adblock then select settings on off switch and Powerful ad blocking.
Finally enjoy with seeing various

AdSense ads

on any website.
These steps that i shared with you are of latest version of UC browser. If you're using old version of Uc browser, some step may be different but ad blocker option is available there.
Thanks for reading this post "How to enable or disable adblocker visiblity in opera mini and UC mobile Browser " All opinions are welcomed.