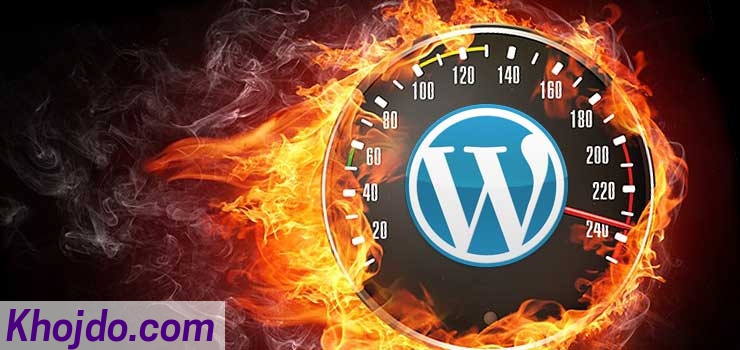 Except this, Google always give ranking to a fast blog and this is the second most important thing of a blog. But its always a talk by beginner bloggers that due to this hosting company my blog is slow. Which is not 100% true.
Two days before, during a talk with a beginner blogger in facebook he was also blaming for hosting company for slow speed. This let me go through my past time when I was beginning and when my server response time was  more then one second, due to which I kept complaining hosting support team and always taking help from chatting for solution.
But never gets a correct solution. After three months even after the post start getting exist in database it only shows 404 if we click on some post link. For getting rid of it i've to take help from a WordPress Expert. He also did Speed Optimization with 404. After this my blog started loading under 2 second. Then I realized that what was my mistake. And that's I want to share with you, after this my blog gets super fast. I am telling all the points in short, hope you will understand 7 essential tips about speeding up wordpress site or blog.
7 essential tips about speeding up wordpress site or blog
Actually the speed of blog not only depends upon your server but also depends upon blog optimizing done by you. If you optimize your Blog Theme, Database, Plugins etc then your site will start to load in 1-2 second.
I call it God of Speed because in Cloudflare Free who gives service like Premium and that type of service Maxcdn you have to spent dollars for every 2 points.However you point the free CDN of your Blog to Cloudflare and enable the Rocket Loader which fast your blog speed 3 to 4 times.
Misconception:
There is a misconception of Rocket Loader in some bloggers, Adsense Code brakes by using this.
Yes some cases like this can be possible. But I have Checked about 50 blogs manually in my blogging life of 3 years who have contacted me for speed optimization.
I have never seen this type of problem like this is any blog. If you also thinks the same then Enable the Rocket Loader today and enjoy your speed.
As by installing Microsoft Window and by using it daily Cache files and many unnecessary files gets stored in Ram and Hard Disk, same in Database store unnecessary files gets stored in it by installing WordPress or using it daily.
Same in WordPress Installation or using it daily many unnecessary files gets stored in Database, which should be cleared from time to time. So that blogs speed don't suffer and it maintains its speed. For this Install WP Optimize Plugin and optimize data base.
Uninstall Unnecessary Plugins
For any beginner Blogger using plugins is like experimenting, which they enjoy while using. And with these enjoyable experiments they make so much plugins that blog becomes like a bullock-cart.
For any Blog only 10-12 plugins is sufficient and how much impact a plugin will effect on your speed you can check by P3 Profiler Plugin.
Choose Right Hosting Company
In India Godady, Bluehost and Hostgator are the famous hosting companies and all three shared hosting plan are same.
Means the shared Hosting buyed by there three companies will be good or bad, it will also depend on luck.
Optimize Image and Host Images on Subdomain
Only installing Image Optimization plugin like Wp Smash doesn't  optimize your image however optimize your image with Image Software offline.
Minimize Css, HTML And Javascript
If you use W3Total Cache or Clouflare then for minimizing CSS, HTML: or Javascript you have to install a third plugin. Only enable Cloudflare Minimization Function or W3Total Cache Minimization Function. Don't use both function together, because the look given by your Blog CCS will disappear.
Misconception:
I saw some blogs who used Autoptimize Plugin to optimize CSS, HTML and Javascript and I found that it slow down the speed of Plugin Blog less then 1 sec.
So Enable Cloudflare Optimization feature and forget about plugins.
Comment shows every engagement capacity of a blog. But every comment take 40ms time. So if your any post have 20 comments then comments loading will take pressure of extra 1 sec.
So go to setting –>> discussion and close the avatars.
For improvement of blog daily do something and with blog never forget to analyze and Change the GTmetrix, Pingdom. Check every request in Pindom and GTmetrix, if you found something unnecessary never gets late to solve it.
Share our 7 essential tips about speed up wordpress site or blog with every blogger so that he also get these important informations.