Xiaomi has been testing their next smartphone variant mi mix 3 so far.The company announced this week that, the all new Mi Mix 3 Will be launched on 25th of October this month in bijing, china. Along with this, Xiaomi also said that their new Smartphone Mi Mix 3 will be one of the of the world's first 5G smartphones and it will be the world's first smartphone that will come with 10GB of RAM. source 1, source 2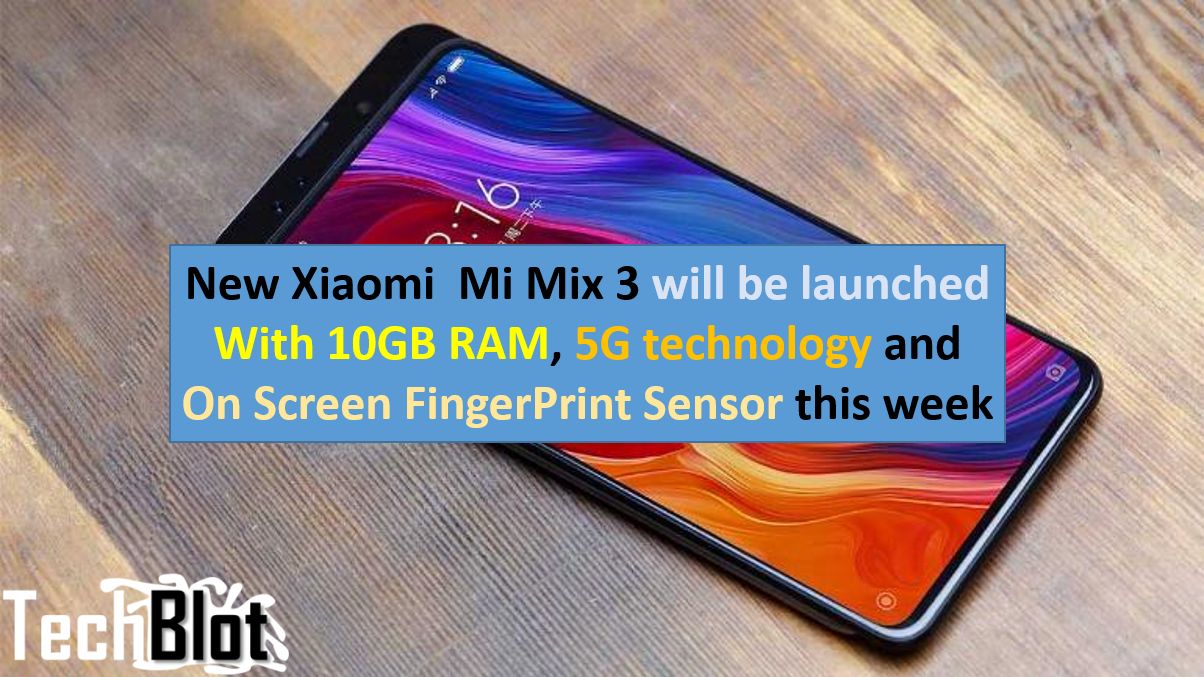 Now we can officialy say that Xaomi's Mi Mix 3 will be the first smartphone avilable in the market to support the 5G network and speeds. The next generation 5G technology market is all set to start worldwide, and xiaomi is all set to grab this opportunity of stealing the 5G market before anyone else. The 5G is yet to be fully released for commercial use and it will take some time to be released, but right now we can start expecting more 5G ready smartphones to the market right now.
Apart from all this, the breaking news right now is that the Mi Mix 3 is confirmed first smartphone with 10GB of RAM. We were hearing the news before that Oppo would announce their phone FindX with 10 of Ram, but Mi Mix 3 came ahead launching the first 10 GB RAM smartphone surpassing Oppo Find X. The Mi Mix 3 will come with Snapdragon 845 chipset, and we are all excited to see the kind of performance Xiaomi's new smartphone will deliver with this configuration.
Xiaomi is not done only with 5G speed and 10gb of RAM, the new Mi Mix 3 will also expected to come up with near bezel-less display with a near 100 per cent screen-to-body ratio. The smartphone will also come with In-Display fingerprint sensor and 3D facial recognition technology.
So what you think about all new Mi Mix 3 and it's new features and configuration. Do you believe that Xiaomi will grab all the 5G market around the globe with this much configuration ? let us know in the comment section below.