You are working on your computer, willing to open your Avast antivirus or Avg antivirus. Suddenly the error comes up 'ui failed to load'. Well! this is very frustrating moment. Avast antivirus ui failed to load error mostly come's because of false windows configuration, and same goes with avg antivirus.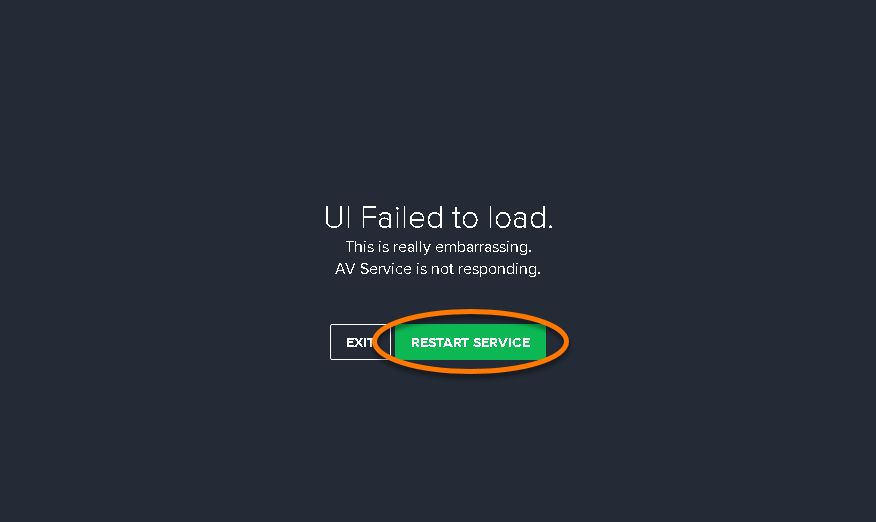 In this error you will be prompted dark blue window, where you are asked to exit or restart the service. sometime's restarting the service may fix your problem. IF you are still getting this error even after a restart, you can follow below steps to resolve this issue.
Steps to fix 'ui failed to load' error in windows 10, 7 or any other version.
Press Windows + R button at the same time to open the run dialog.

Now type services.msc and hit Enter button.
Scroll down to the Remote desktop services, Right click on it and go to Properties.

Remote desktop services

Set the startup type: automatic and hit ok button.

That's it, Now Once you restart your computer and open your avast antivirus, You won't see the avast ui failed to load error in windows 10 or windows 7. This method will work for both Avg antivirus and Avast antivirus.
If you are still getting the error, you can try to uninstall avast and then reinstall it with the help of Avast offline installer, and check if you are still getting this error.
If you are still getting this issue even after trying all method's above. You can comment your question in the comment section below. If will feel happy to help you in this issue.