Planning a sporting event and not sure how to make it a success? Find some helpful tips in this guide to sports event management.
Yes, sports events add so much to a community. They support local businesses, boost morale, and provide a fun weekend to the locals.
As much as it is rewarding, though, sports event management is a tough job. Planning for events is bad enough; what more with sports with all the equipment, teams, and everything else they need?
This is a task not everyone can do, but we can make it easier for you by giving you tips. Do these one-by-one and feel the load on your shoulders become a little lighter each time.
1. Set Goals and Create a Checklist
The first thing to do in organizing a sports event is to set goals. What are you hoping to achieve with this event?
Are you aiming to raise funds for a cause? Or do you want to host a little league tournament?
The type of sporting event you want to organize will dictate everything else. Once you've set on a goal, then create a checklist of what you'll need to see this event to fruition.
Create a list for your overall plan, including the venue, logistics, manpower, activities, supplies, and so on. Then, create separate checklists for each one to stay organized.
For example, under supplies, you might need:
Scorecards
Medals and/or trophies
Posters
Sport equipment
Signs
Sound system
For activities, you'll need to plan out how the day will go and which teams will participate in which activity. You can take advantage of an online sports fixture calculator here to help you with that.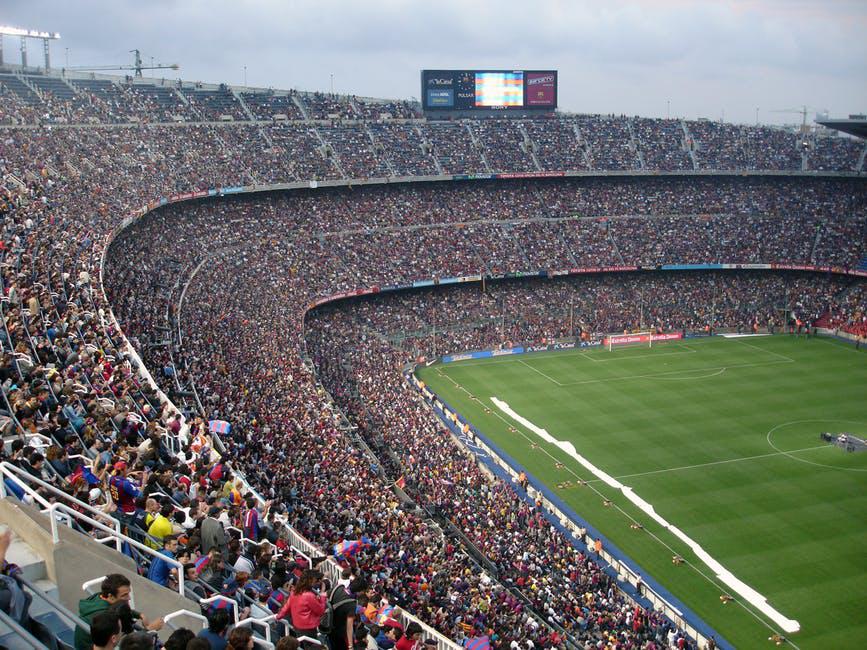 2. Mind the Logistics
As you're listing every little thing your sporting event needs, you have to mind the logistics, too. How will you move these items to the venue? Will you get a venue that already has some of your equipment needs?
Logistics is a Pandora's box, so you'll need careful planning in this aspect. The good news is that you can reach out to a vendor who can coordinate the equipment logistics for you. That will save you a lot of headaches, although you'll need to keep in mind the following tip.
3. Budget and Prioritize
Your budget is going to have a big impact on your decision-making, so you have to set it firsthand. You also have to plan for where you're going to get that money. Then, try to stick to it as much as you can.
Go through your lists and determine which are your top priorities. It's okay to spend more money on these things and then skimp on the ones at the bottom of your priorities.
For instance, the date and venue might be one of the most important elements of your event. In that case, you can spend a bit more to get the date and venue you want even if that means being over the budget. You can then slash the budget on other things or find cheaper options.
4. Book the Date and Venue
You need to decide on the date and venue fast so you can book as soon as you can.
In some types of sporting events, the date is important, especially if you want to hold it outdoors. You need to ensure you'll get nice weather on the day of the event, so picking a low-risk date is a must.
The venue follows closely; you'll likely get a lot of competition over an outdoor location on sunny days. This is why you need to book ahead of time – to make sure you secure the date and venue you want.
Apart from that, you need to determine what you need in a venue, whether it's outdoors or indoors. How much space do you need and how many attendees are you expecting? Does it have ample parking?
You also need to consider the kind of venue. Sports complexes are the best venue to book as they already have the equipment you need. If you can't find one that fits your budget and preferences, though, you'll need to account for the cost of transforming a venue into one.
5. Get the Necessary Services
Don't forget to book your services, too. Sports event management is also about thinking of the people attending your event – participant, part of the crowd, or staff member.
They'll need food and beverages to keep them from going home. You'll need to set up water stations and such. For food, you can invite local restaurants to set up a stall in your event for a fee.
The most important service you need to have on your grounds, though, is a medic. Sports often lead to injury, so you have to make sure your players can get the care they need right away. Even the attendees might suffer injuries.
This is even more important due to the ongoing pandemic. Resume playing sports but do so in a safe manner.
6. Assemble the Volunteers and Staff
Any type of event is going to need a lot of hands; it's going to take a lot of resources to pay them all. That's why you also need volunteers.
For fundraisers and charity events, getting volunteers will be easy. If you're going to organize a sports event for kids, you can even ask the parents to volunteer. Look for sponsors who are willing to lend manpower, too.
Some of the staff, though, you'll have to pay. One example is a referee; they need to be impartial and have enough knowledge to make accurate calls. A bad referee might rile up the teams and their supporters.
Once you have all the staff members you need, make sure everyone is on the same page about their roles. Get organized and plan for no-shows. Don't forget they need to eat and drink, too.
7. Cover Your Legal and Media Bases
Like we said above, sports are a great way to get injured, so make sure you're out of liability when that happens. Consult a lawyer to get you covered for such instances.
Next, you're going to need to promote your sports event. Use social media, reach out to event editors, and set up a website. You can also consider putting up an ad in newspapers, sports magazines, and TV.
You'll also need media coverage on the day of the event. Connect with local media, news outlets, college papers, the radio, and such.
Polish Your Sports Event Management Skills
Learning how to plan a tournament isn't an easy task, but it's doable if you have the right sports event management team. Pick the members with care to plan a successful event.
Constant learning is also the key to planning, so don't hesitate to go over more of our content to learn more. We cover tons of topics, from advertising and marketing to sports and technology!