Today I am going to discuss on the trending topic Social trade biz 3700 crore like scam, anubhav mittal latest news & updates. You surfing on the ocean of the internet website  for the purpose of getting proper and exact updates about social trade biz like scam, latest news of anubhav mittal but in internet many of the website doesn't provide correct updates. As a trustworthy website of india and being a part of developing india techblot.com provide you all the latest updates regrading Social trade biz 3700 crore like scam at your glance in a easy manner.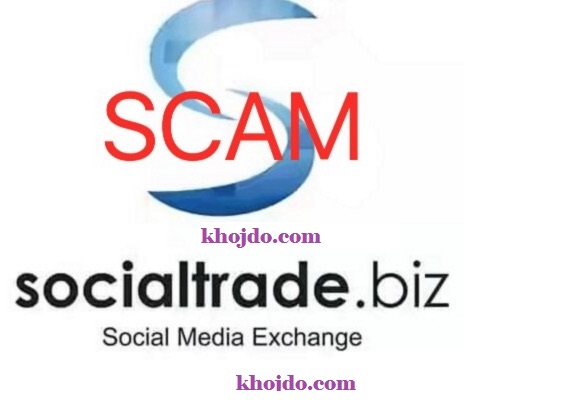 So, Let's start this discussion with what is social trade? Social Trade is a Social Media exchange portal brought to you by Ablaze Info Solutions Private Limited. Ablaze has been constantly working in the direction of bridging the gap between web and paper. Social tradebiz provide you link, in which you need to click and you'll get 5rs per click. They have 4 package, higher package you take then in higher amount you link get. In simple language if i say maximum package you purchase and maximum links you get means maximum money. Give a look on the Social trade biz pan card registered on the name of ablaze
Social trade pancard registered on the name of ablaze
Social trade biz 3700 crore like scam, anubhav mittal latest news & updates
Status of Social Trade Biz & Frenzzup.com – NOT PAYING (SCAM OR NOT)
The portal was launched in August 2015 and offered four different 'packages' to the investors to earn money.
Category – Earn Money MLM Plans
Payment Process- NEFT/IMPS.
Minimum Investment- Rs.5,750
Maximum investment – Rs 57,500
After paying the money to the company, the investors were asked to like pages and click on the links they were sent.
The company claimed that they earned Rs 6 for every click and gave Rs 5 of it to the investors.
However, police claimed the links sent by the company were fake
They also Paid regularly to all the users on the basis of daily, monthly and weekly
Hence, They Build Huge Trust between People
Social Trade biz doubled your link if you add two person under yourself
Hence, it was necessary to Add 2 People for Booster
By Booster, the earning of the ST User get Doubled
So, The People & Amount kept on Increasing day by day.
Social trade biz in more details –
The police arrested three persons- Anubhav Mittal, Sridhar Prasad and Mahesh Dayal from Sector 63 in Noida and seized nearly Rs 500 crore from them. Ohhh! Now again one question also wandering in your mind that who is Anubhav Mittal? in below pic you'll find Anubhav Mittal.
Anubhav Mittal is a social media hero, with a Facebook page filled with inspirational video-messages and countless 'likes'. For his fellow-students at a private engineering college, he was Phunsukh Wangdu, a genius fictional character played by Aamir Khan's in 3 Idiots. Mittal is also the suave, modern-day start-up entrepreneur who loves flashy cars and flashier parties – among guests to his birthday bash last year were pornstar-turned-Bollywood actor Sunny Leone and actor Amisha Patel.
Anubhav Mittal is a resident of Ghaziabad, was just another BTech computer science student, about to graduate from his institute in Greater Noida, when he floated his company.  His first office was his hostel room in Knowledge Park area where he worked as a software developer. However, in the first three years, Mittal, had a mediocre performance as an entrepreneur with a total income of Rs 4 lakh.
But in 2015, he hit gold when he came up with the idea of 'online barter system' and a web address, socialtrade.biz. To cover-up his ponzi scheme, Mittal brought the idea of 'trade in likes' to the investors.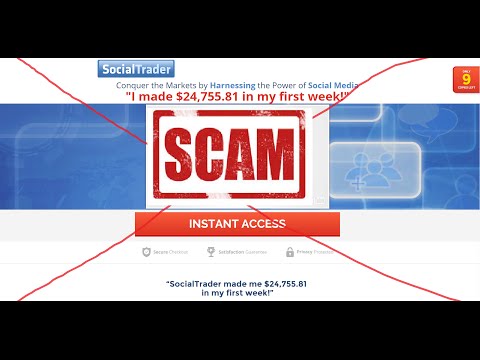 His company claimed that they promoted social media penetration and internet popularity for small-time businesses and local ventures by 'likes' on Facebook. He lured investors with weekly returns and promise of bonus on bringing potential investors to the table.
 source : hindustantimes
Watch the below video to know the hidden secrets behind Social trade Biz –
https://www.youtube.com/watch?v=6tADCXHibnk
latest news about anubhav mittal –
As per recent updates, Anubhav Mittal has been released Now. But it's high time that people should understand the core of the company. So that people invest their hard earned money wisely.
Hope i cover up with entire data. Pardon any omissions. 
Other articles you might like –