Let's talk about Key Features of the Google User Interface in details or google search result page key feature in detail. It's surprising how many useful features are tucked into such a simplistically elegant interface as Google's. Making the most out of Google is as much about knowing the nuances of this interface as it is about mastering Google's query operators. Below screenshot shows what's in the standard web search page if you have not customized it or logged into a Google account (the numbers correspond with the list below the graphic, and are explained in greater detail later in this article).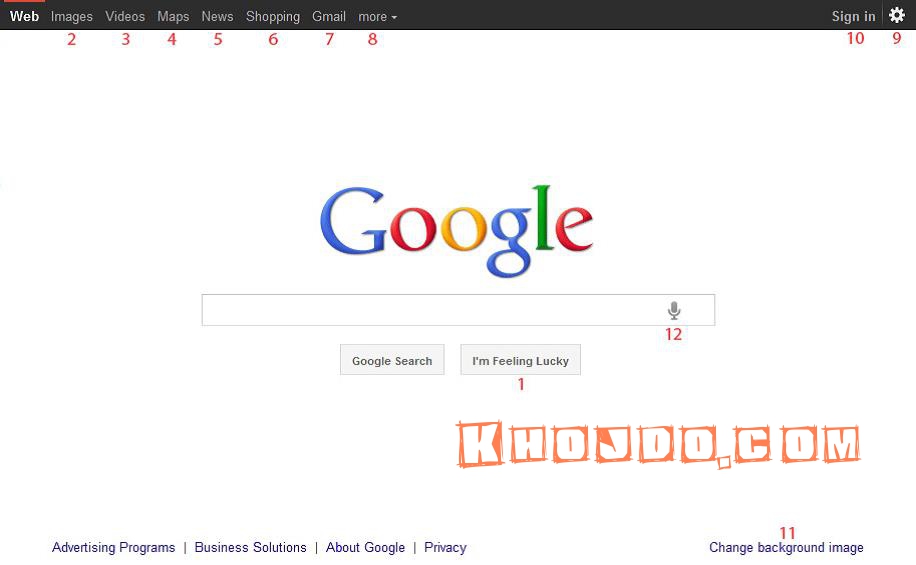 Key Features of the Google User Interface in details
I'm Feeling Lucky

– Takes you directly to the first search result
Images – Takes you to Google Images, where you can search for photos and illustrations
Videos – Takes you to Google Videos, where you can view and search for video clips
Maps – Takes you to Google Maps, where you can search geographically, confining the results to a specified location, and get search results back that are pinpointed on a street map or satellite map
News – Takes you to Google News, featuring news articles in a variety of categories. Will take you directly to relevant search results for recent news items if you enter a query first

Shopping 

– Takes you to the Google

Gmail

 – Free web-based email with gigabytes of free email storage
More – Offers access to Google's many other sites and features, such as Google Books, Google Blog Search, the Google Chrome browser, and much more
Search Settings – Change the number of search results displayed per page, use Google's language tools, access advanced search options, and other search settings
Sign in – Lets you create or log in to a Google account for more personalization of Google features and services
Change background image – Allows you to choose a background image for your Google home page
Voice search – If you are using the Google Chrome or Chromium browser and have a microphone connected and properly configured, you can use this feature to speak your search query in simple terms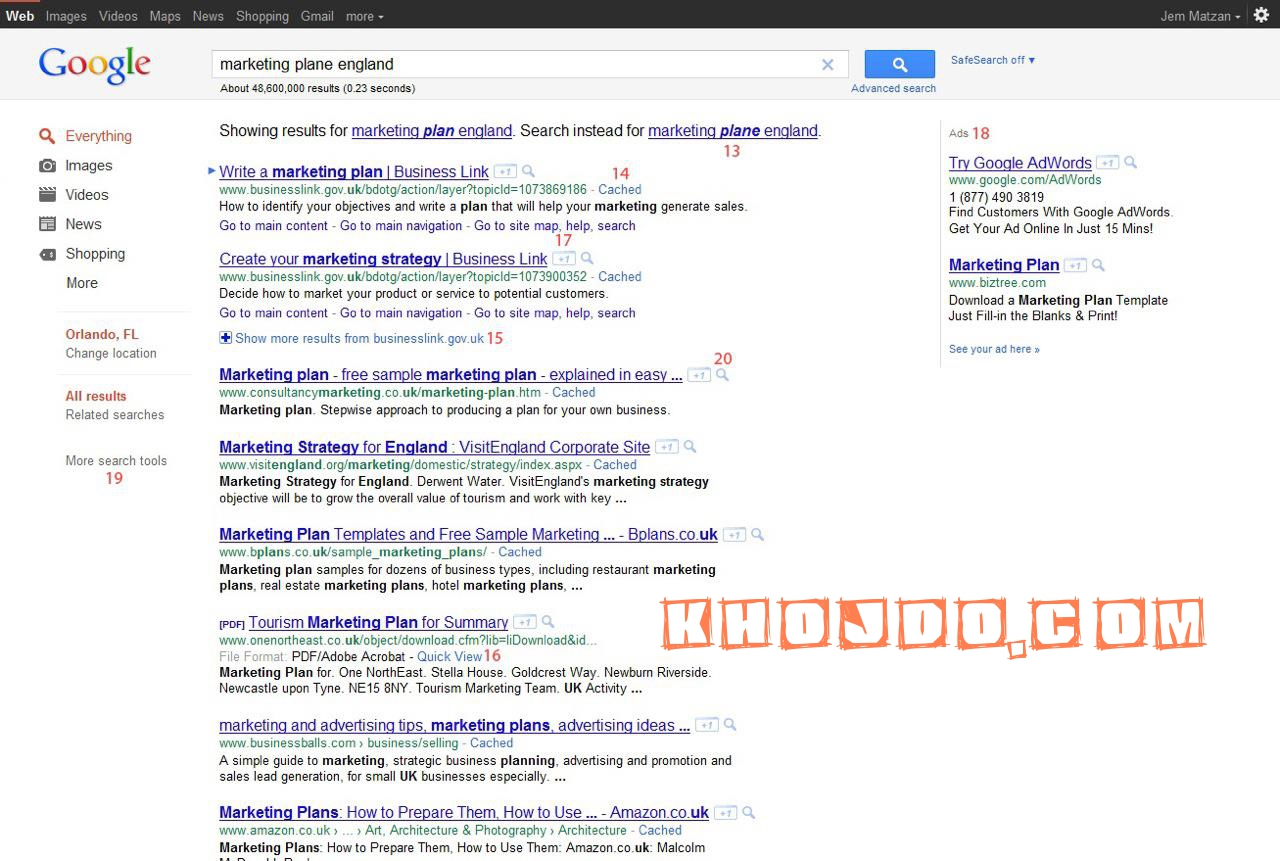 Spelling corrections 

– Google automatically suggests more popular/ likely spellings
Cached – A previously archived version of the web page listed in the Google search results

More Results

 – Additional matches from the same site

Quick View and View as HTML

 – Allows quick and easy viewing of non-HTML documents, viewable within your web browser

+1

 – Vote for this result if you feel it's particularly relevant to your search

Ads

– Advertisers bid to be positioned here, and pay per click

Tools and filters

 – This section provides a wide variety of ways to expand or refine your search, as well as some useful sorting options. The available options will change quite a bit depending on what type of query you ran

Instant previews

 – The magnifying glass icon next to HTML search results will toggle thumbnail views for each result
Depending on what you searched for, sometimes you may also see results from Google News, Google Maps, Google Product Search, Google Blog Search, or Google Books embedded within the Google search results page.