Do you want to know how to mask your true IP address on Windows 10 so that your online activities are more safe and you can access geo-restricted content more easily? If that's the case, you've arrived to the correct place.
Unfortunately, the Internet has become a more insecure and restrictive place in recent years, compared to when everyone could freely access all types of content while keeping their anonymity.
One of the primary things that allows different ad networks to analyze your behavior and decide what kind of product or service you are truly interested in is your IP address. It also aids different websites in determining what kind of content should not be displayed to you owing to geographical constraints.
But don't worry; there's always a solution to a problem, and the good news is that there are a number of simple ways to not only mask your IP address to maintain your online privacy, but also to avoid bandwidth throttling, prevent anyone from tracking your browsing history, and protect your private data from being stolen by hackers.
Here's a step-by-step explanation on how to mask your IP address in seconds using a VPN for Windows that's both reliable and secure.
Hide your IP & location with iTop VPN
One of the simplest and most cost-effective ways to mask your IP address in seconds is to use a VPN. VPNs have become increasingly popular in recent years as they provide users with increased online security, privacy, and anonymity.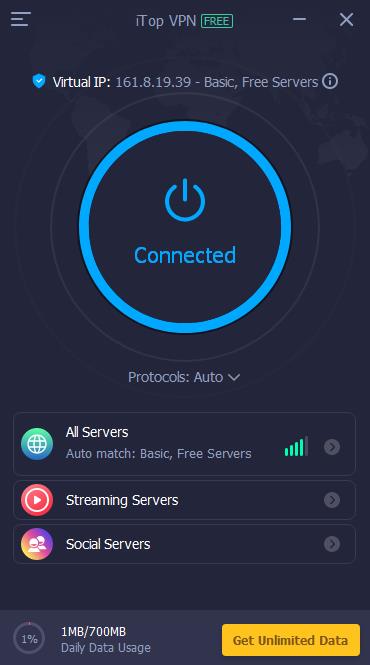 A VPN encrypts all of your traffic and routes it through a private server supplied by the VPN service, keeping your identity and all of your activities entirely hidden. But, among the hundreds, iTop VPN is the only true hero who can help you mask your real IP address and bypass geo-restrictions while providing military-grade security.
It allows you unparalleled levels of freedom and privacy while keeping your online activities hidden from your ISP and other businesses. iTop VPN is a great solution for all users because it works well on Windows, iOS, PC, and Android and has an ultra-fast speed.
It comes with 1000+ servers in over 100 locations worldwide and is available in both free and premium editions. Its three connection modes, kill switch feature, dedicated servers, and simultaneous use on up to five devices under one license make it an economical yet strong free VPN.
How iTop VPN can help to hide your IP address

1.Write down your real IP address so that you can double-check that you've connected to another server after connecting to the VPN. You can find this information by searching for "Free IP Address Checker."

2.Go to the official iTop website and download the appropriate VPN for your device.

3.After you've installed and launched the software on your device, you may select any server to change your IP address using. When you click that, you'll be automatically connected to a different server and given a new IP address.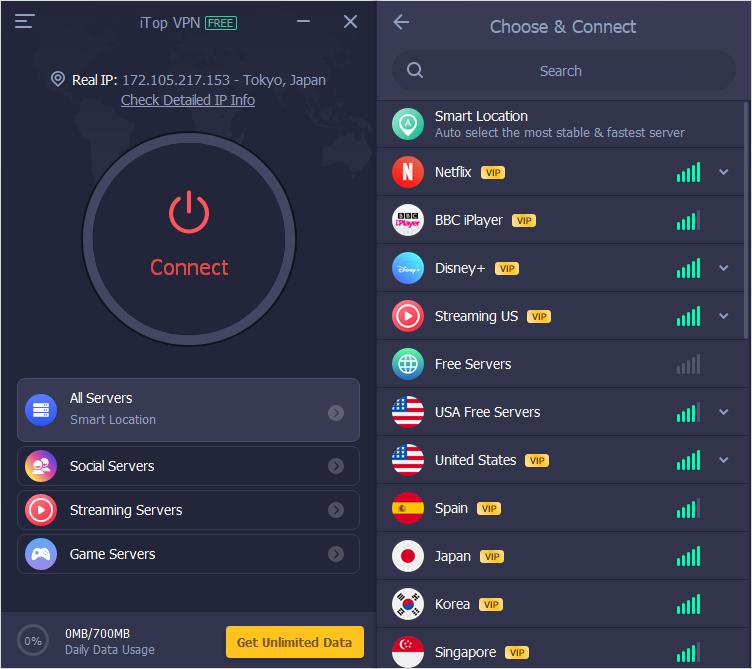 4.Now that your IP address has been effectively changed, you can browse, watch, download, and do whatever else without being identified.
5.You may also check your IP address on the "IP Address Check" website to see if it has changed or not.