How to enable dark mode in Google Chrome on your laptop:
Google Chrome has now brought the "Dark Mode" feature in its ecosystem. And, it is the new trend nowadays. From Instagram, macOS to Twitter, every tech giant has brought this feature in and users have welcomed it with open arms. Yes, you will love it and that's for sure. But, activating it in your browser is not a cakewalk. Unlike browsers such as Firefox and Vivaldi, it is not simple to just tick the box and enable it. Dark mode in Chrome is activated in different ways and that's for each operating system.
We are here with a guide that will take you through the process of enabling dark mode on Chrome for Windows, macOS, iOS, iPad or Android. You just have to force the dark mode to turn on many websites as some sites don't support it. 
The biggest advantage of this dark mode is that you save your battery as Goggle confirmed that apps with darker interfaces use much less juice than their bright interfaces. Also, you are not exposed to blue light, which will not affect your ability to sleep – no tiredness in the office from now. You can get a great discount on electronic items online using cover it up coupons. Let's look at the process/ways to enable dark mode in Chrome for Windows, macOS, Android, and iOS:
Read Also: Best Internet Archive Wayback Machine Alternatives
Dark mode for Chrome on Windows 10
It is very easy to enable dark mode on Windows 10 and the same goes for the macOS and your Mac devices. It might not be this easy in your smartphone apps to enable it. So, using it on your laptops will give you the best throughput. 
Go to the Settings menu > choose 'Personalization' and click 'Colors' > Scroll down to the switch 'Choose your default app mode'.

Now, change it to 'Dark'. No need to restart your browser and all your native apps will be enabled in dark.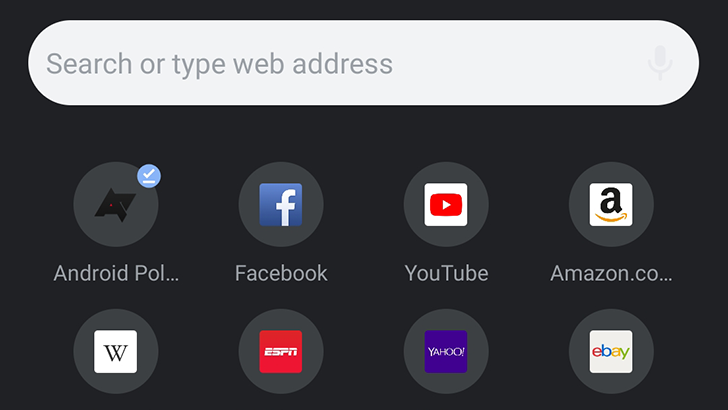 Dark mode for Chrome on macOS
Go to the 'System Preferences' > click 'General' > select 'Appearance'.

You can select the 'Dark' option here and all the apps will change automatically to dark.
Dark mode for Chrome on Android
This mode is still an experimental feature in Android and it might look strange to you while browsing as some design elements might shakeup. To activate this, go to chrome://flags in the browser's address bar. 

Click at the 'Search flags' box and enter the work dark. 

Now, you will get two options here – 'Android web contents dark mode' and 'Android Chrome UI dark mode'. First, one's activation means if a site's developers have created a dark version for it, you can select it automatically. Activating the second one means that the browser will itself turn into the dark.

Now, go to the drop-down menu under these options and change it to 'Activated'.

Restart Chrome application and open the settings menu > tap 'Themes' >  select 'Dark'.
Dark mode for Chrome on iOS or iPadOS
For iPadOS or OS, Google has not released a dark mode yet. But, they say it is work in progress and can be available from the next major update. Although, you can use the invert feature to have a similar kind of effect.
Go to the 'Settings' > select 'General > Accessibility > Display accommodation'.

Now, toggle the 'Classic Invert' to invert the colors of your device. Also, you can use 'Smart invert' to leave images and invert everything else.
Force dark mode on websites using Chrome
Many websites have implemented their dark theme features which can be activated automatically when you're using dark mode in Chrome. So, for those websites, you don't have to do anything. But, if the websites are not implementing it, you have to force the dark mode by inverting colors – some colors, I would say.
Bluntly speaking, this feature is not implemented fully yet and you won't find it in the main menu. But, trying the following things might help you. Visit chrome://flags/#enable-force-dark and toggle the switch to 'Enabled'. So, if you are using Chrome in dark mode, all websites will work fine and will automatically change color to match. You can get detail of Off-Campus Jobs online from fresh hiring. The bad thing – this feature is not perfect and you might see some sites working strangely. Most of the time, it works fine.
Read more: The Best Lie Detector Apps