Facebook Logout is easy, But some people don't know How to log out of Facebook. In this article I'm going to show you all the available ways one by one to logout of Facebook account. So Just sit back and read my article carefully below :).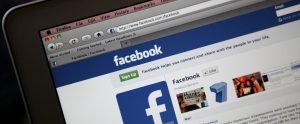 Facebook Logout – How to logout of Facebook
Below I'm going to provide you all ways to Logout from your facebook account on different devices
Also Read > How to get more followers on facebook
How to Logout Facebook on Facebook App
Open Facebook

Open Facebook on your Android Mobile

Click on 3 Horizontal lines on the Top Right corner of your Facebook app, You may also See the down Arrow ∇ button on that place and you can also Click on that.

Click on 3 Horizontal lines

Scroll Down and you Will See the Logout Button.

Logout Facebook

Click on Facebook Logout button and you are done.
How to Logout Facebook on Computer Browser
Click on Down Arrow ∇ button on the top right corner of your Facebook
And then Click Logout.
Security and logins on your Android App or Computer.
Logout Facebook on any browser With Facebook Logout Link
If you have Facebook open in any browser and want the most simple way to logout Facebook, you can simply open below link and Click Logout. 
Facebook Logout Link >  https://www.facebook.com/help/contact/logout?id=260749603972907
This link is made by Facebook for those, who are not able to logout of Facebook.
How to Logout Facebook on another Device Remotely
Open Below Url on your Desktop or Mobile browser
https://www.facebook.com/settings?tab=security&section=sessions&view
or Go to Settings > Security and Logins
Security and Login
Now Choose the device you want to do a Facebook logout on, and Click on 3 dots button on the right side of that device and then Click Logout

Logout your Device remotely
That's it, thanks for reading my complete guide about Facebook Logout. You can also check my another article about How to see hidden friends on facebook, and How to hide a friend on Facebook account. If you have questions for this article you can ask me in the comment section below.