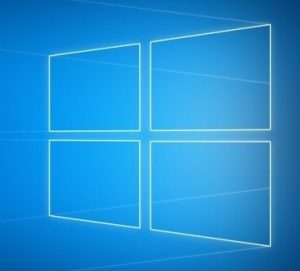 Microsoft Has Launched Windows 10 and it has some great new features. Microsoft has introduced some new Shortcut keys, and ctrl windows d is one of them.
"Ctrl Windows D" is used to create a New virtual desktop and switch to it. Yes Microsoft finally added a built-in virtual desktop feature inside it's new Windows 10 update. You can use this new feature to keep your desktop organized. You can also use Virtual desktop to keep your work safe and stay away from your personal desktop window.
How to use ctrl windows d to create a new virtual desktop.
To create a new virtual desktop on MS windows 10 simply press and hold the ( Control ) Ctrl key and then hold Windows key with it and press D holding Ctrl and windows keys. In other way you can follow the below steps to create Virtual desktop if you don't like to press Ctrl + shift + D.
Right-Click anywhere in your taskbar and click Show task view button. You can also open it by holding Windows+tab key.

Show task view button

Now you will see a full app switcher showing all apps running on your computer. Now click New desktop button on bottom right corner of your desktop screen.

New Desktop
That's How you create Virtual desktop in windows 10. I still recommend you to create new Virtual desktop with Ctrl Windows D shortcut key because it's super easy and cool.
Switching between Virtual Desktops.
To Switch between virtual desktops Simply press Windows+Tab and use the arrow keys to move between different desktops. Now when you choose the desktop you want to open hit Enter to open it.
In other way you can simply press Windows+Ctrl+Left keys to move the screen on computer and four-fingered swipe if you are using touchpad or touch screen device e.g. tab. You can still create more Virtual desktops by pressing Ctrl Windows D.
Thanks for reading my article about new keyboard short keys and windows 10 features. if you have any questions feel free to ask me in the comment section below.