Internet users pay for an internet connection to their ISP (Internet Service provider) with a rate of 4G internet but don't get the speed of even 2G sometimes. Many of us don't know how to check internet speed. If you also don't know how to check the exact speed that your service provider is providing you, You need to read this article till the end. There are many fraud internet service providers who charge you a very high amount but the data transfer rate of their connection is too low. Follow the below provided steps and check your internet speed in a single click, which will let you know the exact speed of your ISP (downloading speed as well as uploading speed both). You can also check the speed of the internet whenever you feel that your internet is slow or too slow.
Don't Miss:-  50 Best And Mind Blowing WhatsApp Status To Use Right Now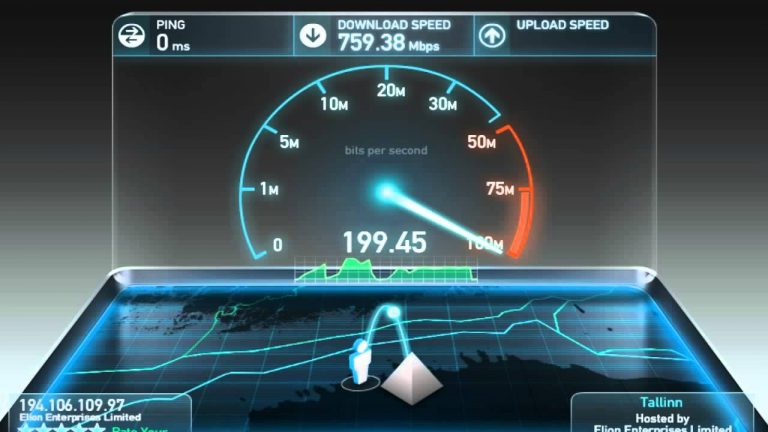 The authorized internet broadband service provider will show you the internet speed at the time of assigning the cable connections but there are many fake dealers who fool the people with fake internet speed on their documents.
Don't Miss:-  How To Lock Google Chrome And Protect Your Browsing Data
How To Check Internet Speed:
follow the below steps and check your internet speed in one click.
Go to your browser address bar and type below URL address or click this link to go to the web address: www.speedtest.net
After visiting the link, click 'Start'.

The site will automatically start scanning your internet connection, including your download speed and uploading speed.
After a few seconds, the meter will show you the internet speed.

The meter will show you both downloading and uploading speeds on your screen.
There are more sites that provide the internet speed you can also try them but I always prefer 'Speed Test' for instant results. You can choose any of the internet speed testing tools available online.
If you have any doubts or questions regarding this, don't forget to comment below.
Don't Miss:-  Download YouTube Videos And Audios Without Any Software
Why Do I need to check my Internet Speed?
To match the speed that your broadband service provider is giving.
Downloading all the content you needed from the internet.
Keep a track of your downloading for the speed limit.
Final Words And Conclusion:
Some of the broadband service providers make people fool by providing low speed internet at the cost of high-speed internet. If you get to know that your ISP is also trying to fool you, I recommend you to change your ISP right Now. If you liked this article, please share it on social media with your friends and family?