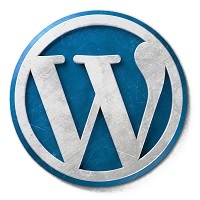 When you do a fresh Installation of your WordPress thrugh Softaculous or any other WordPress quick installation tool, you may skip the site title and tagline to compleate your installation process quickly. You can change your titla and tagline after compleating your installation. If you don't know how to change site title in WordPress, don't worry I'm here going provide you a compleate tutorial about this.
Also read > How to earn money online without paying anything or Stop breastfeeding
Follow below steps to change your wordpress title and tagline.
how to change site title in wordpress
To change your WordPress title first of all you need to login to your WordPress Dashboard.
On the left sidebar Scroll down to Settings and click Settings > General
You can add the site title and your site's tagline here on Site title and tagline option.
Now scroll down and click save  changes
That's it, Now you can visit your WordPress site's home page and see that your title and tagline's have been changed.
Also Read > How to add custom domain to blogger or How to hide a friend on facebook
What are title and tagline's in your WordPress ?
Your website's tagline and it's title are the first thing that your visitors are going to see on your site. It's important that your title and tagline should be similar to the niche of your blog. e.g. if your site name is Shoutmeloud and it's a inspirational blog for other blogger's, then your blog title will be shoutmeloud and the tagline will be shouter's who inspire, or blogger's who inspire.
What is Title in your WordPress :
The title is the name of your website or blog. If will tell your visitor's that who you are  and how they will identify you, if they see you online.
Tagline :
A tagline of a website or blog is  a short statement of it, It tell's your visitor's that what your website or blog is all about.
That's all about how to change site title in wordpress and what it title and tagline. If you have more question's feel freeto ask me in the comment section below.
You can also check my other article about How to create adsense account without website or How to Install and setup WordPress website