If you are mad about computer gaming, then Fallout 4 is an option for you to try out! Fallout 4 is one of the most awaited games of the year. So much is the popularity of this game, that gamers are upgrading their systems to play it.
So, if you are a crazy gamer looking out for some mind-bashing fun then this game is for you. But before you can play this game, you should go through this article and find out all that you need to play this game properly.
Since Fallout 4 is a high-end game, it has a lot of specifications and requirements that must be met. So let's go look at some of them.
Fallout 4 system requirements: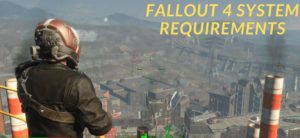 As mentioned, Fallout 4 is a very high-quality game and to enjoy it with satisfaction, you require a few things in your system. The requirements for the game are listed below:
OS: Windows 7/8/10
CPU: Intel Core i5-2300 2.8GHz/AMD Phenom II X4 945 3.0GHz or another on the same lines
RAM: 8GB
GPU: Nvidia GTX 550 Ti 2GB/AMD Radeon HD 7870 2GB or something similar
Hard drive space: 30GB
Recommendations to play the game:
OS: Windows 7/8/10
CPU: Intel Core i7-4970 3.6GHz/AMD FX-9590 4.7GHz
GPU: Nvidia GTX 780 3GB/AMD Radeon R9 290X 4GB
Hard drive: 30GB
RAM: 8GB
Very often users search for " can my computer run Fallout 4?" Well, it surely can be provided that these specifications are met
Fallout 4 lag spikes: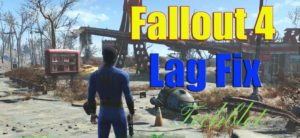 If you have been playing Fallout 4 and have not faced any lag, then consider yourself lucky. However, many have faced lag while playing this game. For many people, the issue has come up when Bethesda locks Fallout 4 at 60fps by using the vsync without providing an easier way to turn.
There are some ways to fix this lag.
Quick fix:
Head out to Nexus and download the given files
Follow the Tayten installation video
Enable the "Adaptive Vsync ( Nvidia) or Dynamic Vsync
Continue to play
Fallout 4 disable vsync:
To disable vsync in a system geared up by AMD cards and other graphics one has to edit a single parameter that is found in multiple .ini files reserved for the game. It is yet to be discovered why the AMD catalyst driver does not override the game even though it has the same function as the driver suit. Read more- Spotify can't play the current track
One has to not only disable the Vsync in the driver, but they will have to change iPresentInterval=1 to iPresentInterval=0 in the Fallout4_Default.ini file that can be found in the Fallout 4 game folder placed in the Steamapps/common folder). One can find another Fallout4 subfolder called Fallout4Prefs.ini.
How to make fallout 4 run better?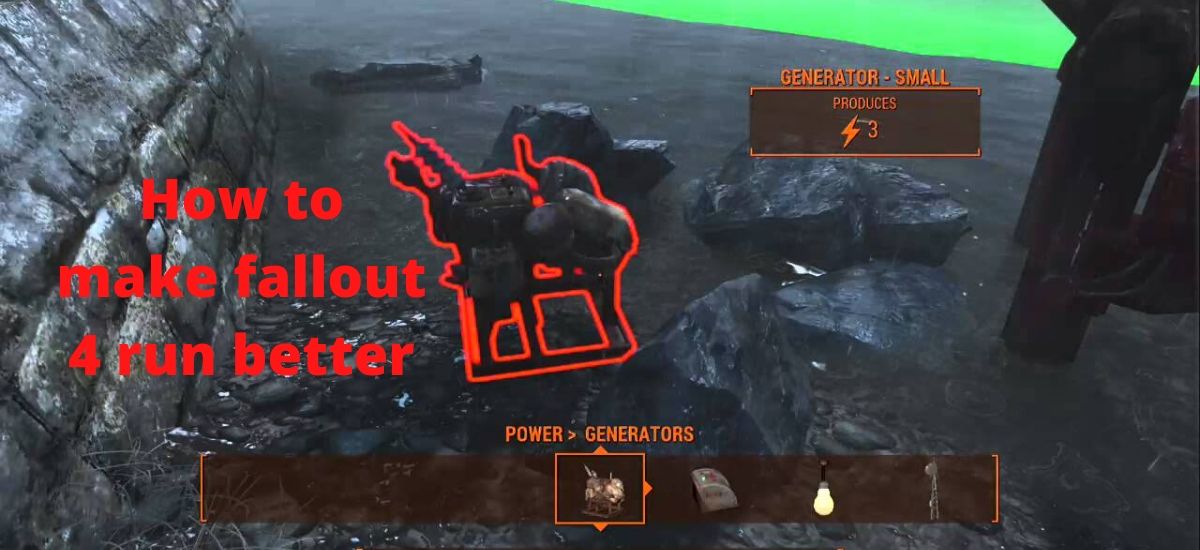 If you want to enhance your gaming experience while playing Fallout 4 the tweaks below can be used:
Upgrade the graphics drivers and also use beta drivers
Overclock the graphic card safely
Make use of an AVG PC TuneUp to enhance the performance-sapping background
Defrag the hard disk
Additionally, if Fallout 4 creates too much pressure on your hardware, you have to make sure that it's tweaked to its utmost limit if you want ace performance. Tweaking the basic setting of the game can also be a good option. All the options are pretty straightforward and can be found under Option, Graphics or Post-processing menu.
AMD drivers fallout 4,
This can be another means to enhance the performance of Fallout 4 in your system. As known, both NVIDIA and AMD have created special drivers that are crafted to be used in Fallout. These drivers not only enable dual GPUs but also enhances the performance of the systems.
Nvidia fallout 4 drivers: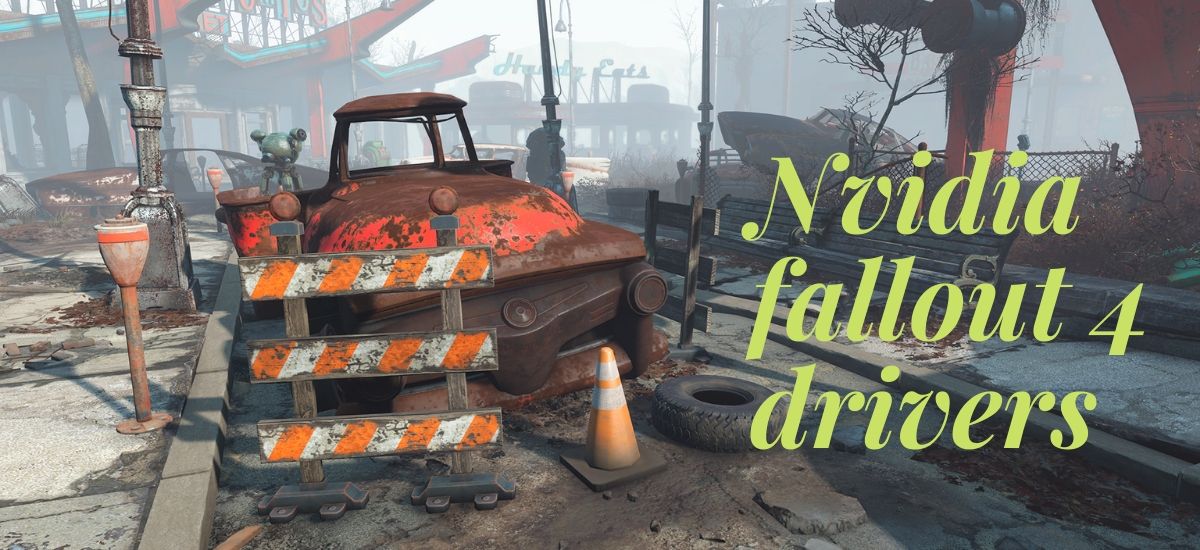 Nvidia has launched the new GeForce 388.59 WHQL drivers. However, this new launch is not bringing anything special for the company. However, it's bringing in some optimization for Fallout 4 VR.
Since this is a new driver update, the specifications are not attached to the release note. Additionally, there is just one bug fixing option. The new driver can address any flickering issue that might occur on G-Sync laptops with a 120Hz panel and GeForce GTX 1080 GPU.
Additionally, there are a handful of issues that this driver addresses.
In case a TDR error occurs the display goes blank while playing
[Nvidia Titan V][G-Sync] the display might go blank while switching between two different overclocked memory clocks
[GeForce Titan (Kepler-based)] The operating system fails after installing the graphics card on the Threadripper–enabled motherboard.
[Windows 10 Upadte] The color changes made in the control panel of Nvidia are not saved across the system. Thus it might change during a restart or reboot.
Laptop that can run fallout 4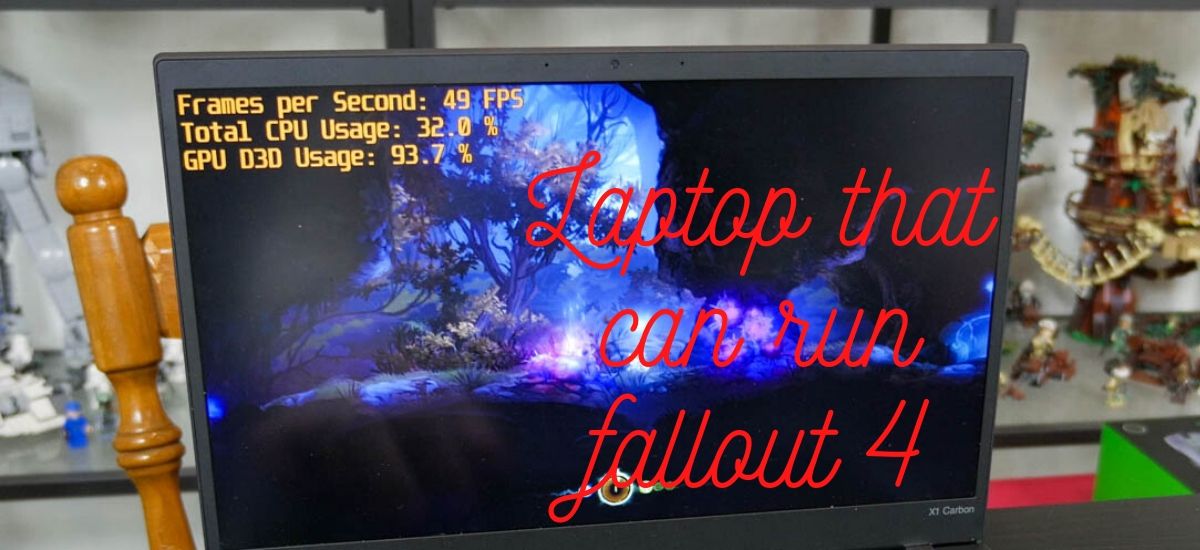 As per the specifications mentioned above, there are a few laptops with the required specification that can run Fallout 4 flawlessly. A few of the options are listed below:
Acer Predator Helios 300 – 2019 Model:
The price of the system is quite affordable and offers a lot of gaming options. The system has a powerful GTX 1660 Ti 6GB GPU. Additionally, the extra storage slots make way for easy upgrade.
MSI GV62:
This is a very lightweight gaming laptop. However, it does not have a very good battery backup, and the cooling system takes time. Plus, the cooling system also gets a little noisy if there is too much load on the machine. However, keeping these two cons aside, this is indeed a good laptop for those who are looking for better performance.
Dell Inspiron 15 7567:
If you are on a tight budget but still want a decent piece, then this is the option to opt for. This is a suitable system for less demanding games. However, it can run recent games like Fallout 4 in a medium setting with absolutely no problem.
ASUS FX504 TUF Gaming Laptop:
This is a good mid-range gaming laptop. For the given price the laptop is highly affordable and offers an average battery life. The thermals of the system are decent too.
Now that you know all about Fallout 4 and the best laptop options that you can use to play this game, do not wait! Grab a fine laptop and let the game begin.