Avast Safezone browser also known as Avastium is a free Browser Developed by Avast that run's on Chromium. Avast Safezone Browser also come's free with some Avast products, Such as Avast Pro, Internet Security and Premier for Windows computers. In this article We'll provide you Avast Safezone Browser Free Download links & Avast Safezone browser review.
Avast Safezone Browser is mainly Focused on Internet Security. However Safezone is based on Chromium but it has some awesome features that are not in chromium browser itself. Some of the best avast safezone browser feature's include Inbuilt ad-blocking and Video downloader, But you are not allowed to install extra plugin's for security issues. Now without wasting our time let me provide you Avast safezone browser free download links. & tell you the pro's and con's of Avast safezone browser.
Avast Safezone Browser Free Download Links 2019
Avast Safezone browser is available free to download for all the Windows computer user's. You can Download Avast safezone browser for free, from the link Provided below.
Download Link:-  https://cdn-download.avastbrowser.com/avast/avast_secure_browser_setup.exe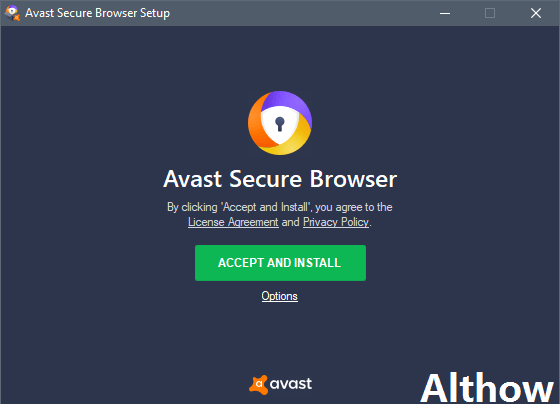 Avast Safezone Browser Review
As Per Avast, this browser is the safest browser on the market. We did a complete Avast Safezone browser review that we are going to discuss here. To check that how true avast says, we compared it with some most popular browser's and found some very interesting facts. Let's have a look at Avast Safezone Browser features.
Avast Safezone Browser Features
Inbuilt Video Downloader: Avast safezone browser comes with inbuilt Video downloader that help's you to download videos directly into your Computer.
Adblockr: Safezone browser comes with inbuilt ad-blocker, that is powered by uBlock Origin. The adblocker Supports whitelisting of website's, third-party filter lists, and adding custom rules.
Bank Mode: Whenever you want to open some important sites such as banking site's, you can switch to a virtual desktop to open them. Bank Mode only work's if any Avast security programs such as Avast antivirus is installed on your Computer.
HTTPS Encryption: The Browser enforces HTTPS on supported site's and url's.
Avast Passwords: Avast safezone browser comes with the passwords component of Avast products.
Avast SecureLine VPN: The browser comes with integrated avast SecureLine virtual private network that is Enabled by Default. But it require's Avast SecureLine VPN Program to be installed on your Windows system.
anti-tracking: Avast comes with anti-tracking extension that block's all the site's from tracking your activities online.
Related articles : How to whitelist a program in avast and Avast offline installer 2019
Pro's and Con's
When we did the Complete avast safezone browser review, We found that it is a awesome browser. This browser has some awesome feature's that we discussed above. But it has many pro's and cons to be discussed. Let's have a look at the Pro's and con's of Avast safezone browser.
Pro's
Avast Safezone Browser Free Download links are available to everyone, and it's completely free to use.
Safest browser for banking
You will not suffer with too many ads while browsing any internet.
Website's will not be able to track your activities and steal your information.
The browser come's with inbuilt video downloader, so that you don't have to install any extra video downloader.
Con's
You are not able to customize the browser.
You are not able to Install add-ons into your browser.
When we did avast safezone browser review we found that this browser is slower then chrome and Firefox.

Related articles : How to remove Avast Email Signature and What is url:Mal
That's all about Avast safezone browser review and Avast safezone browser free download links. If you are not agree with any of my point's above, Let me know in the comment section below.