Do you want your system to perform more efficiently and make it run faster than usual?
Well, here we are, to tell you what you need to do to ensure that you could get the best efficiency from Adobe GC Invoker Utility. Adobe System Incorporated has developed Adobe GC Invoker Utility which comes with adobe applications.
It helps to increase the performance of the main system. It is just like an addon or external program which helps the main adobe software's in your system.
However, many people already know about it and recently there have been a few reports of this file misbehaving. Let us first talk about the two important questions that are bothering people.
What is Adobe GC Invoker Utility?
The very first question after seeing the file is what it is.
The name of GC Invoker Utility is agcinvokerutility.exe and its manufacturer is Adobe Inc. It is a part of GC Invoker Utility that runs on Windows 7, 8, and 10. The version of Adobe GC Invoker Utility is 4.5.0.814 BuildVersi and its size is 315880 Byte.
It is an executable file that can be run as a program and is stored in the 'C Drive' of your computer drive. The path of the file is C:\program files (x86)\Common Files\Adobe\Adobe GC Client\ agcinvokerutility.exe and you can find it running in the Startup Processes in the Task Manager.
While there are some beliefs about agcinvokerutility.exe file being harmful, but it is reported to have cases of its utility startup malfunctioning.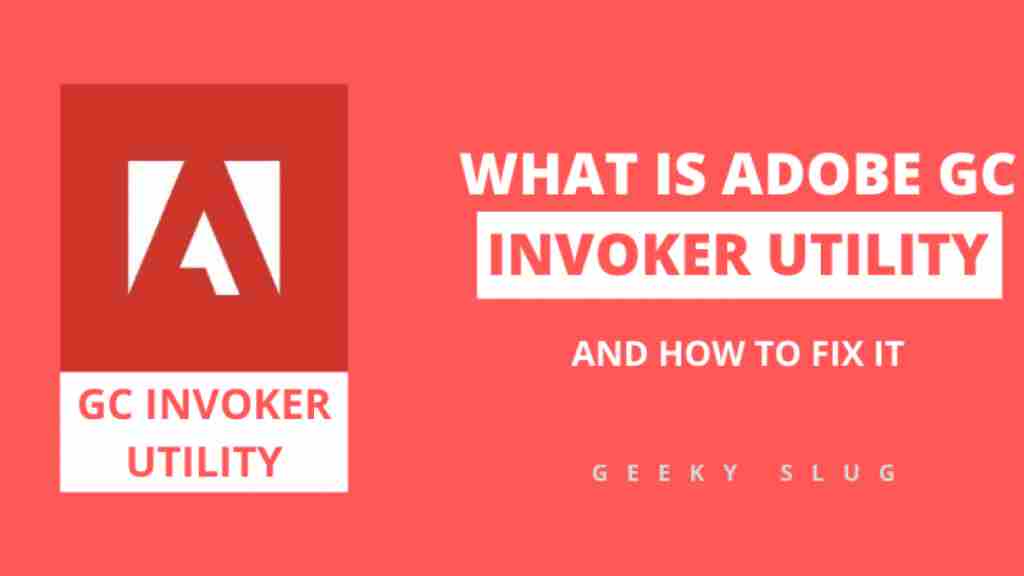 And here's an answer to the next common question, CAN I DISABLE ADOBE GC INVOKER UTILITY STARTUP?
The case is very common about having viruses and malicious files behind some executable files. The same is seen in the case of Adobe GC Invoker Utility. It is found that a malicious file is attacking various computers with the same name as the file.
It is spamming the public through emails or subversive banner ads on some websites which are not safe. And an answer about disabling this utility is 'Yes', however, we can do it only if the file is corrupted otherwise it is not possible.
How can one stop the program from running?
We are to simplify what you are looking for in case agcinvokerutility.exe in your computer has started misbehaving and affects the performance of your system then you need to try the following methods to disable the Adobe GC Invoker Utility and protect your system from virus or malware.
Try Using Safe Mode
The steps for this method are as follow-
Click on the Windows Start Key.
Choose the power option next to Shut Down.
From the option choose Restart Button along with Shift Button.
Now navigate to the icon of Troubleshoot and select the Startup Settings.
Now select the Restart option from the advanced option.
Now you can enter Safe Mode with Networking from the options.
Uninstall again poker utility.exe from the Task Manager
You'll always have an alternative available, try these if the above does not work:
Open Task Manager by pressing Control (Ctrl), Shift and Escape (Esc) together.
Navigate to the Processes tab and find agcinvokerutility.exe
Now disable the file by selecting the option after right-clicking.
Uninstall again poker utility.exe from the Control Panel
With Microsoft coming up with newer technology and operating systems at regular intervals. The steps of this method are different for windows 10 and 8.
Steps for Windows 10:
In Windows, tap 'Start' to navigate to Settings.
Click on Apps from options.
Now find the Apps and Features and click on it.
Select the malicious agcinvokerutility.exe file.
Get rid of the file by uninstalling it now.
Steps for Windows 8:
Press the Window Start Key and C together.
Select settings and find the Control Panel and open it.
Select the option of Uninstall a Program.
Now you need to find the malicious agcinvokerutility.exe file which can take some time.
Click on it and get the option of uninstalling it and get rid of it the next moment.
Delete all related files from the registry
The above methods will help you to get rid of the virus but if in case it does not work then we have another method for you. Follow the given steps-
Press and hold Windows Key and R together.
You will get the Run tab where you need to type Regedit and then enter.
Now you will see the registry in a new tab where you need to press Control (Ctrl) and F together.
Now you will see a popped up box where you need to type agcinvokerutility.exe, name of the disturbing file.
It will find the file and now you need to select and delete all the highlighted files from the registry. Continue this until your search bar shows 0.
Word of Caution: Do not remove any other file from the registry as that may lead to a possible system crash or malfunctioning.
Remove GC Invoker Utility using Uninstaller
If all the above methods do not work, then there is an additional way to get rid of Adobe GC Invoker Utility application. Follow the steps-
Download the uninstaller program and get 18 MB of its file on your system.
Complete the installation of the program. Finish all the things and start the program.
Now select GC Invoker Utility from the list and press the Uninstall button and finish the process to get rid of the application form your system.
Looks like we got you covered as per the steps using which you can disable the Adobe GC Invoker Utility.
There is a lot of confusion about the Adobe GC Invoker Utility and we will now try to resolve that issue with some basic knowledge. So, now our question is about Adobe GC Client Application.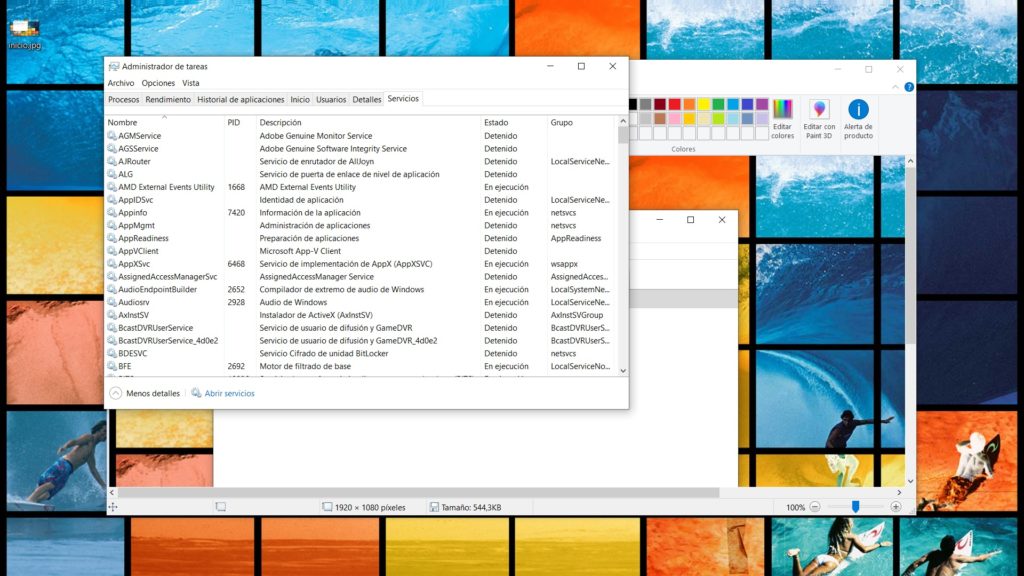 AdobeGCClient.exe is a process that checks for any tampering with the Software program files associated with Adobe and it runs as a part of Adobe Software Integrity Service Validation Testing. It also checks for pirated Adobe software.
Some users are facing AdobeGCClient.exe system error while launching Adobe programs. When this error occurs an AdobeGCClient.exe error message is popped up which states "The program can't start because adobe_caps.dll or MSVCP140.dll is missing from your computer.
A reinstall of the program is recommended to fix this problem." The situation is possibly caused due to Adobe Software updates that depend on the DLL file which is missing.
"Do I need Adobe GC Invoker Utility?"
We'll say 'Possibly Yes' the Adobe GC Invoker Utility has been designed in a manner to run at the startup to perform certain actions that it has been designed for.
While the issues have been reported that the executable file could take up a good amount of system memory whether you're using an Adobe program or not.
What are the methods for fixing the Adobe GC Client.exe system error?
We can fix AdobeGCClient.exe system error by using various methods-
Scan for malware-
In this method, you need to run an anti-virus scan if there is something to do with malware. You can just scan for malware with the Malwarebytes Software.
Run a System File Checker Scan-
This method is often used to fix missing DLL issues. This is a tool that repairs and restores any corrupted DLL system files. Here are the steps for this method in Windows 10 is as follow-
Open the app search box by pressing the Cortana taskbar button.
Open Command Prompt by searching for cmd and select Administrator.
Now you need to enter DISM.exe /Online /Cleanup-image /Restorehealth in the Command Prompt and press Return key.
Now you need to input SFC/scannow in the window and enter.
The san will take half an hour and after its processing, it will state "Windows Resource Protection found corrupt files and successfully repaired them."
Now you just need to restart your windows.
Edit the AdobeGCClient.exe file title-
It is seen that some users have found renaming of the file helpful. For renaming the file you need to follow the steps-
Press Windows and R key together to open Run.
Enter the path in the text box-
C: Program Files(x86)CommonFilesAdobeAdobeGCClient and then press OK button.
Now right-click the file and select the rename option.
Rename the file as AdobeGCClient.old and press Return Key. A dialogue box will appear where you need to confirm the alteration by pressing Yes.
Update Adobe Software
This is the easiest way to solve the issue if it has something to do with the updates of Adobe Software. You just need to check if there is any update for the software and go accordingly.
Reinstall Adobe Software
If the issue occurs for a specific Adobe application, then reinstalling the software might help to fix the error. These steps might help you to get your problem to solve for fixing the AdobeGCClient.exe system error.
Now if you want to remove the AdobeGCClient.exe system from your system let me tell you that it can harm your operating system and even your data. But if you are okay with it then I will tell you the steps for removing AdobeGCClient.exe system file.
We're sure you are now all set with steps on how to disable Adobe GC Client application, however, check out the steps below on how to remove adobe GC client exe or (remove AdobeGCClient.exe)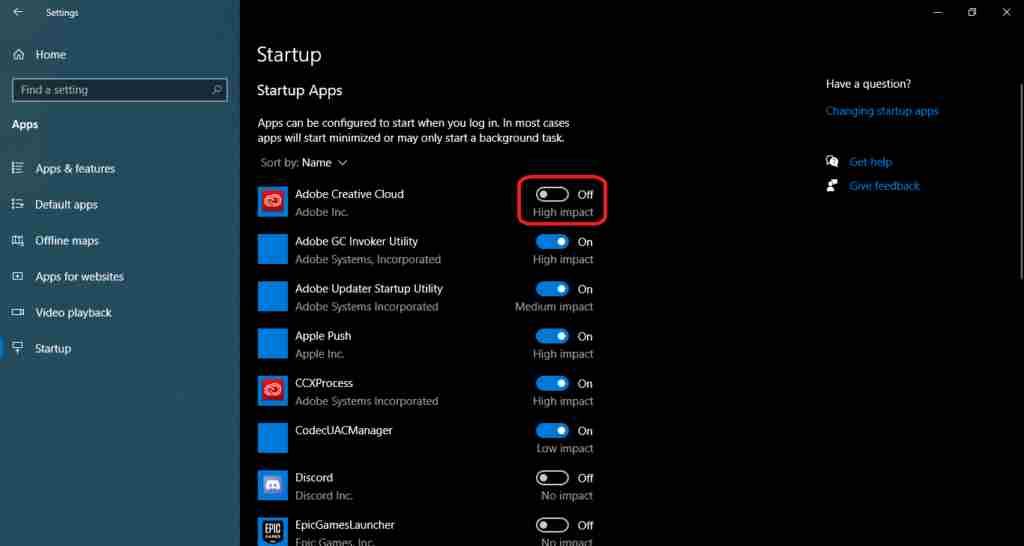 Please follow the steps to remove AdobeGCClient.exe system file completely from your system-
I suggest you first create a restore point for Windows (not available in Windows XP) which can help you to revert the changes if something goes wrong.
Now open the standard search window by pressing the F3 key and type adobegcclient.exe into the search box. Windows will find all the copies in a couple of minutes.
Now locate the program where adobegcclient.exe exists and then uninstall the program.
If this process does not work, then again go to the search bar and try to delete all the occurrences of adobegcclient.exe files manually.
Some malware can be there wearing a mask of different system software names which can be removed using EasyRemove specialized tool.
CONCLUSION
Although Adobe GC Invoker Utility will not cause any damage to your system, but chances are that some malware pretends to be Adobe GC Invoker Utility and starts damaging you Windows. You should leave all the issues on Windows but if you are facing serious issues then you should try the above methods for getting rid of it.
We hope the article helped you to solve your issue and fix the issue of GC Invoker Utility. If in case your issue is not resolved and the threat is not removed from your system, then you must have done something wrong while following the steps and I recommend you read the article again and try to do it properly.
If you have any further queries related to it feel free to comment down and we will try to answer your question shortly.