Blogger has recently launched an Official Google+ Followers Widget for Blogger blogs. Now you can add official Google+ Followers Widget to your Blogger/Blogspot blogs. This widget will helps you to increase your number of followers on Google+ page. Now this Google+ Follower Widget is available in your Blog layout's add Widget option and can be added to blogger blog by just a single click.
The Google+ Follower Widget is just similar to Facebook like box that display followers and allows users to add in their Google+ circle by clicking on Follow button. It has a Follow button and some of faces of your Google+ Followers. As given in the above picture Your name or Your page name will be displayed with Add to Circle option with some of your followers images. This widget shows your total number of followers too. You can check my sidebar for Demo.
Right now, Widget has no option to configure it. Now if you want to add Google+ Followers widget to your blog, here is a step by step guide to add this Google+ Follower widget to Blogger.
Related articles :- How to see hidden friends on facebook and how to find my facebook page id
Add Google+ Followers Widget to Blogger:
Before adding Google+ Follower Widget to your blog make sure if you have connected your Google+ page to Blogger.
If you haven't already connected your blog to a Google+ page, Follow the link below to connect your blog to Google+ first.
Link – How to Connect Your Blog to a Google+ Page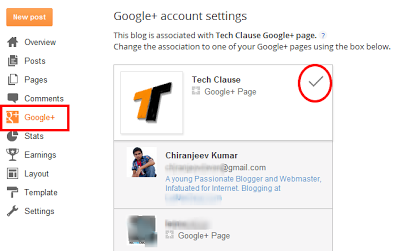 Step 1. Go to Blogger>> Your Blog>> Layout>> Add Gadget.
Step 2. A Pop-up box will display Google+ Followers Widget like this picture below.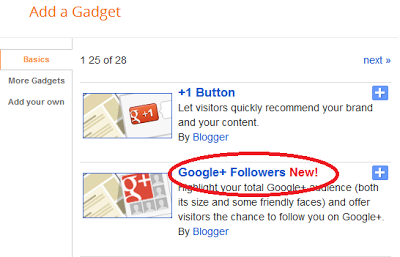 Step 3. Now click on this Widget and give it a Title then click on Save Button.
Step 4. Now drag this widget where you want to show. (Sidebar preferable)
Step 5. Check your blog, you will see Google+ Widget on your Blog sidebar.
Hope you like this tutorial and may it works for you. If you are getting any issue with this Google+ Follower widget drop your view via comment box below. You can also read my another article about How to create my own facebook id card.